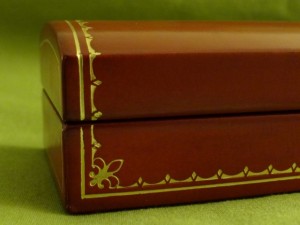 One of my favorite souvenirs from Florence is a little red leather box.
It looks like a miniature treasure chest, with its rounded lid. Scalloped gold tooling trims the edges, with a Florentine fleur-de-lis at the corners. The bottom is covered with red moiré satin; the interior is lined with sueded leather. The craftsmanship of this little box is extraordinary: every edge and corner is finished to perfection.
I use the box to store my favorite dangly earrings. But I bought the box because, to me, it represents the legacy of Italian artistry and design that has passed from generation to generation for centuries.
In Florence, there's a wig-making shop that has been in business since 1720 and an apothecary that began selling its herbal remedies in 1612.
When I bought a journal from the renowned Fabriano stationery boutique, I was stunned when I noticed that the bag read: "dal 1264." Fabriano has been making paper since 1264! Michelangelo was a Fabriano customer.
Italy stubbornly clings to its old ways. And overall that's a good thing. Whether you're buying Italian boots or notecards, there's an elegance in the details born of great artistic tradition and appreciation.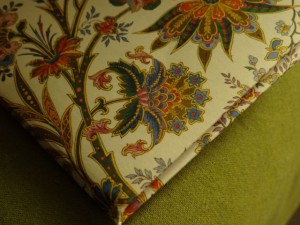 Even the wrapper of a confection called panpepato (a chewy brownie-like cake filled with nuts and dried fruit) is a tiny work of art.