Take a stroll with me on this summer's day in autumn to one of my favorite gelato shops in Florence (I have a few favorites, btw).
It's a little bit of a walk, but I don't think you'll mind because the scenery is amazing. We'll walk along the Arno…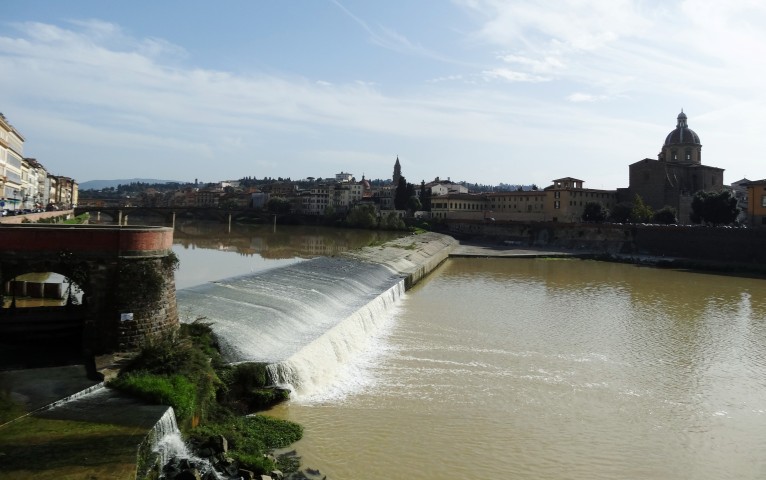 and turn right onto Ponte Carraia…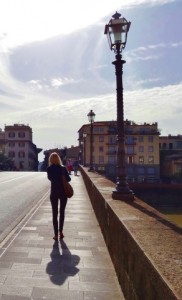 We won't stop to admire Florence's most famous bridge, the Ponte Vecchio, in the distance. (We'll linger on the way back.)
Right now, on this summer's day in autumn, all we can think about is this…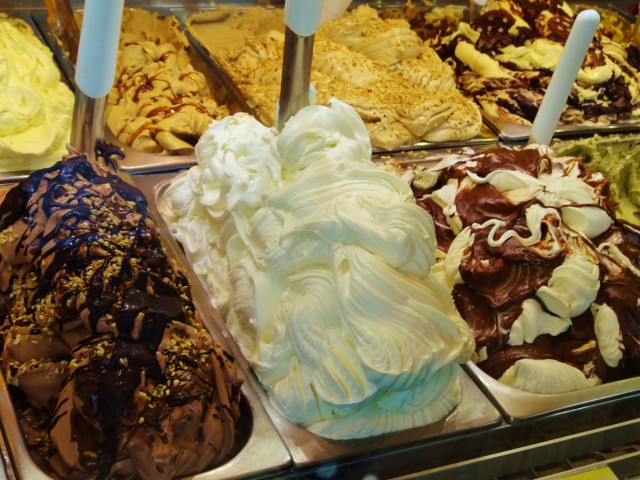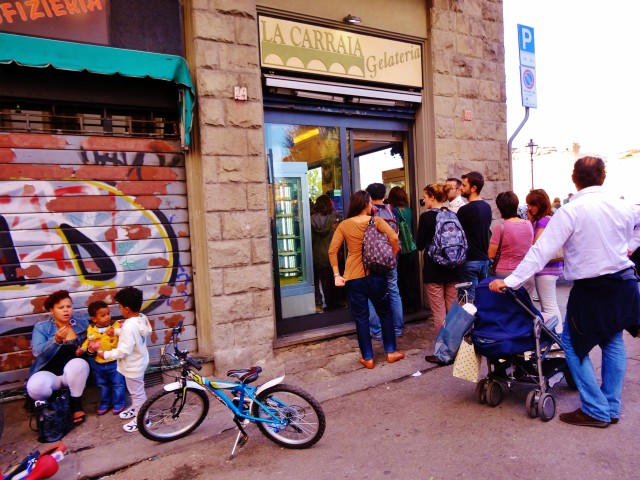 We're clearly not the only ones on a gelato pilgrimage this day. There's a line out the door, at La Carraia Gelateria.
But it's so worth the wait, at the gate to Gelato Heaven.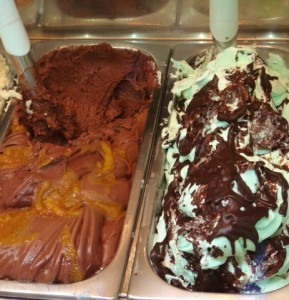 My favorite flavor is creamy mint with chocolate chunks, called After Eight – a nod to the many Brits and Americans here.
It's always in the same place in the freezer case, in the back corner next to my other favorite flavor cioccoarancia (chocolate orange).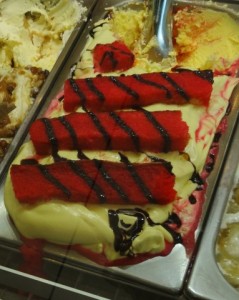 What will you have? The choice is agonizing…Opera Italiana (mixed nuts), Crostata al Frutti di Bosco (wild berry tart) and Zuppa Inglese – the literal translation is "English Soup," which tastes like a trifle. >>>
It's After Eight for me.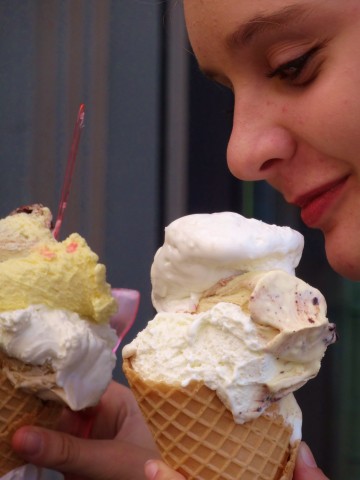 Everyone leaves La Carraia smiling.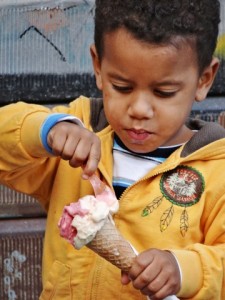 Children handily scoop piccolo mouthfuls from their mounded cones with colorful plastic spoons. They're quite adept – obviously locals.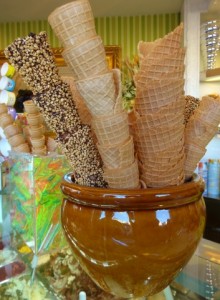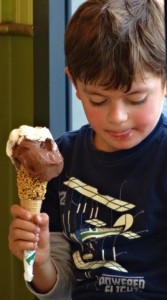 Don't be shocked…I can't help myself, watching all those blissful faces taking their first licks…
I'm getting back in line for seconds. You, too?!
This time, I'm getting cioccoarancia and Delizia Carraia (white chocolate with pistachio). What about you?
And we'll savor every spoonful, taking in the view.