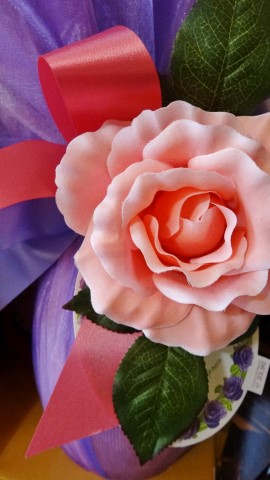 No sacrilege intended – but from what I can tell, Easter in Italy is pretty much all about chocolate.
Enormous chocolate eggs – the size of footballs – start appearing in the shops about a month before the Big Bunny is due.
They're  colorfully wrapped, with elegant bows, silky flowers or plush toys attached.
Each egg contains a sorpresa – a surprise.
"What kind of surprise?" I asked the nice man behind the counter at my neighborhood Easter egg shop.
He smiled at me. "It's a sorpresa."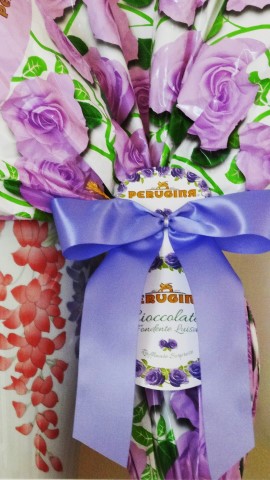 I had my eye on this egg…
He took it down from the shelf and read the tag – "raffinate sorprese," he said.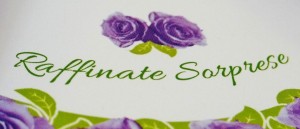 "A refined surprise," said an American guy having an espresso at the bar who had overheard this conversation. "Who are you buying this egg for – a child or an adult?" he asked.
"For me," I said.
That got a laugh.
"I'd really like a refined surprise in a Tiffany egg," I said, just in case the Big Bunny was listening.
That got another laugh. The American guy pointed north, across the Arno. "Tiffany is just over the bridge."
"I know," I said wistfully, wondering if the Bunny has an account there.
Apparently not. (sigh) 😉
Nonetheless, I was delighted to find the egg with the purple bow on my dining table this morning – oh, that Bunny (I've never stopped believing in him – ever!).
I carefully untied the ribbon and removed the wrapping. I hated to crack open the dark chocolate shell – but I just couldn't wait to see my raffinata sorpresa…
Maybe the Big Bunny has an account at Tiffany after all!

Buona Pasqua, everyone!