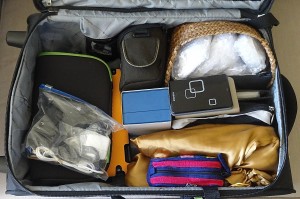 When I returned to Florence a couple of weeks ago, a friend here asked how it felt to be back.
"The first night, I fell into bed feeling like I had just come home from a long trip," I told her.
I'm back in the same apartment – the one with a terrace and a view of the Oltrarno's red-tile rooftops and the mountains in the distance. I wake up each morning to the vigorous clang of church bells. The enthusiastic bell ringer apparently is feeling the effects of a double espresso.
I love my neighborhood. The owner of our neighborhood mini-market came from behind the counter and embraced me when I re-appeared two weeks ago. On the day I left last fall, Ali sadly said to me, "I'm not only losing a good customer, but I'm losing a friend."
I promised him I'd be back…a promise I meant to keep.
The past six months have taught me a lesson about going home again. When your heart has a home in two places – my other home is Pasadena, California – you can't help but feel a little homesick for the place and the people you've let behind.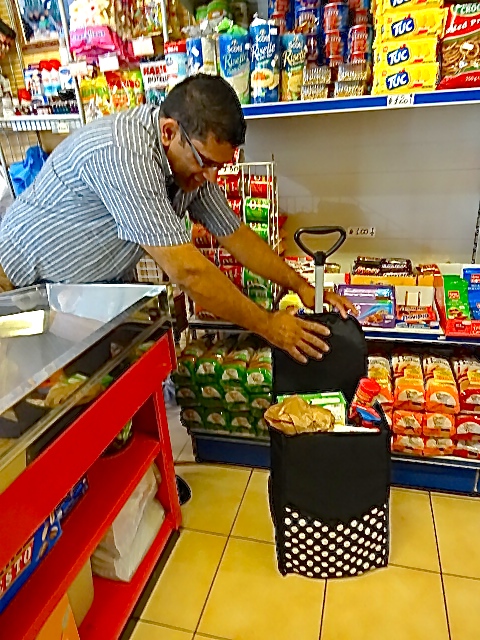 When I go home to Pasadena, I enjoy the ease and convenience of life there. I love having wheels again. Here in Florence, as I schlepp my groceries up the hill where I live, I wistfully think about how easy it is to pop into Trader Joe's and load up the trunk of my Camry. My grocery transport here is The Magic Trolley, as Ali calls it. He's always amazed at what I can fit into my Mary Poppins cart – a skill I learned watching the Tetris-master bag packers at Trader Joe's.
In a bold move before I left Pasadena, I sold my Camry. Her name is Chirpy – because of the way she chirps when you click her buttons. She has been my faithful, reliable road warrior for 17 years. She went off to college for a year with my son and suffered innumerable parking tickets and once was towed. She's now making the son of a friend happy, who loves that her air conditioning still works.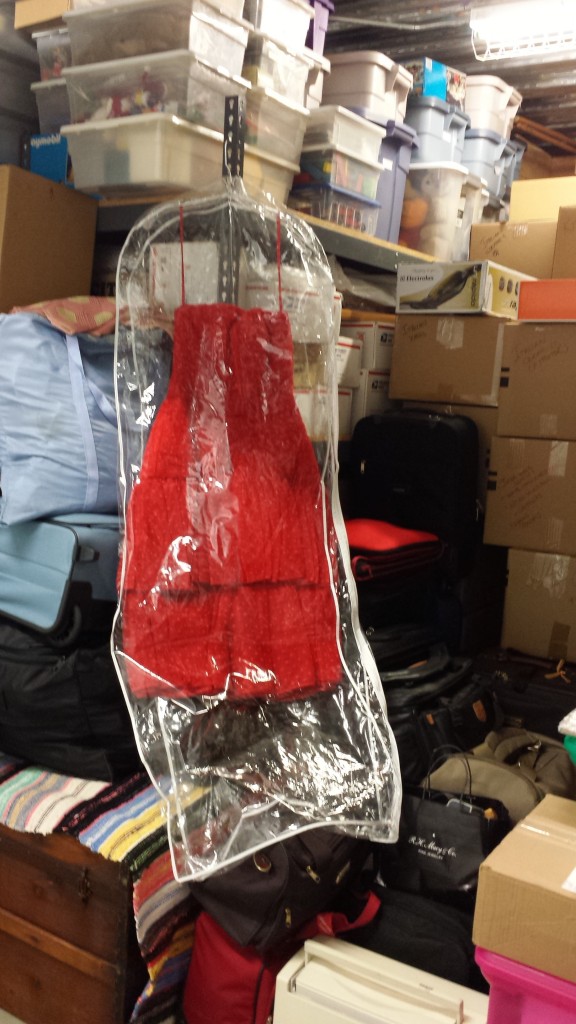 Just before heading back to Florence, I gave away my bed, my sofa, my dining set. I kept a few antique pieces, my desk and chair, and my IKEA Billy bookcase. My artwork is on loan to a friend. I left behind two storage units, packed with mementos, books, family heirlooms, photos, quilts, too many sets of dishes (that I just can't seem to part with), a Lionel train set that belonged to my father, my son's Playmobil castle along with a bin of his favorite stuffed animals. For me, these remnants of his childhood are the stuffing of an empty nest that I'd still like to keep intact – even though I, too, have flown the nest.
<<< One of my storage units in Pasadena. Gotta keep that vintage party-girl dress. (Still have the red Brunos that go with it. 😉 )
In this vagabond life of mine, I've come up with a list of essentials that can fit into a carry-on bag:
Bose sound dock and iPod
camera and computer equipment
and safely wrapped and tucked inside the Ferragamos, an Italian-blown shot glass – perfect for measuring tequila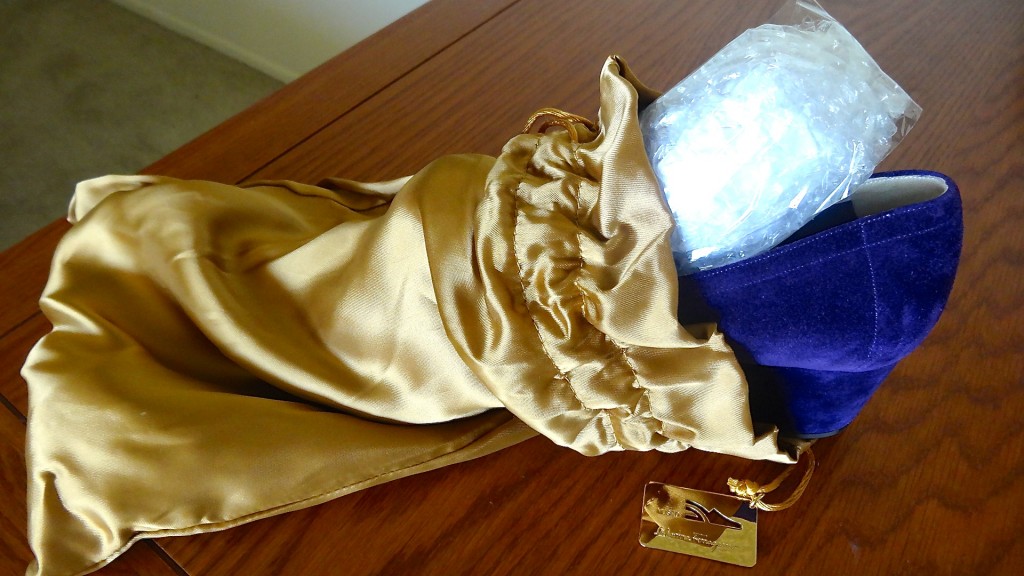 In a friend's cellar here, I left behind a blender and juicer, which got a good workout last week as my dear friends, the Library Ladies, gathered for one of my margarita parties. They're glad I'm back.
And so am I. 😉