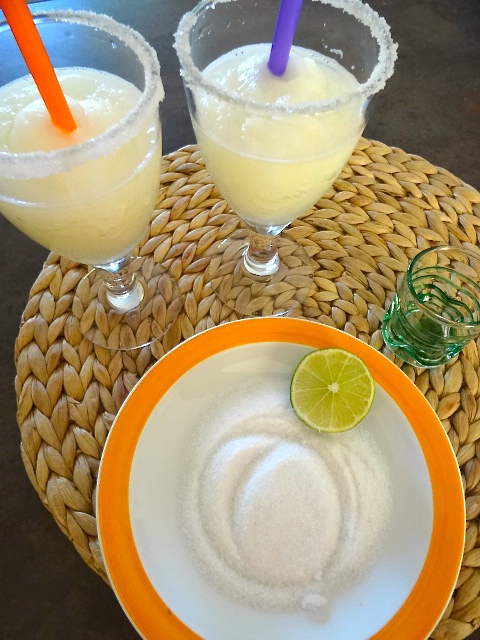 The story I'm about to tell started one night last week at my dining table as two Italian friends and I were well into a second pitcher of my signature margaritas.
"We need to get an ape truck and sell these," Alessandro said. (Note: ape is pronounced 'ah-pay'.)
"What's an ape truck?" I asked.
He drew me a picture of a three-wheeled flatbed with a canopy.
His girlfriend Caterina scrolled through her cell phone and showed me pictures of large refrigerated trucks that show up at festivals and farmers' markets here. The roaming-gourmet-food-truck concept that's popular in the States hasn't been introduced here yet.
So we decided we should be the ones to do it. We imagined our logo – maybe a blender wearing a sombrero. We calculated our production costs. Caterina is in the wine business and would find a wholesale tequila supplier. Our neighborhood grocer is already supplying me with limes.
"What about chips?" I asked. "We need to give our customers something to soak up the tequila." (I'm all about social responsibility.)
"First, we'll need a permit," Alessandro said.
My eyes rolled back into my head, thinking of that process. "Who do you know?" I asked them. Anything is possible here if you know an insider – especially an insider whom we've plied with Jose Cuervo.
"We need to do some market research," I said. "Who else is making margaritas in Florence? Good ones."
Last Friday night, we met at Harry's Bar, where Alessandro plays in a jazz trio on Thursday nights. No offense to Harry, but the margaritas there aren't blended and are pretty anemic. (But the Spritzes are lovely.)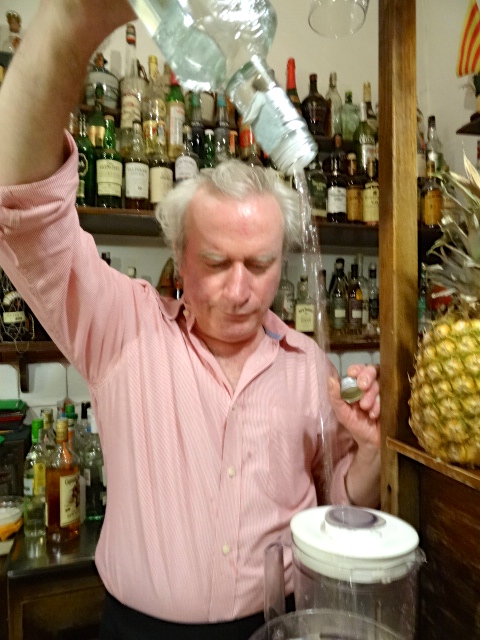 We moved on to a cozy student hangout called Art Bar (Via Del Moro 4/R), where maestro bartender Paolo was in fine form. He made me a margarita, with great flourish, pouring the tequila into a blender from a foot over his head. I watched him carefully – his recipe is nothing like mine. He salted my rim generously, which sent me into a coughing fit at the first sip. Everyone laughed as his assistant quickly gave me water.
"You don't like my margarita?" Paolo looked as crushed as the ice in my drink.
"No, no – it's just the salt," I croaked.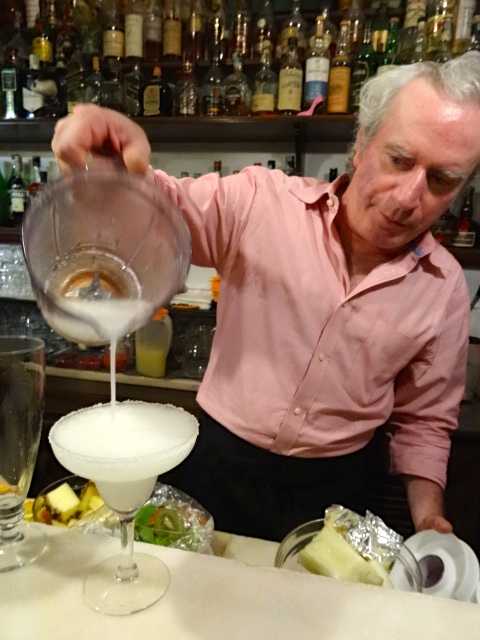 It was the start of a wonderful hour of cocktail tasting as he let us sample the remains of the drinks he was making: A vodka gimlet. A pina colada. Daiquiris – strawberry and peach. A Moscow Mule. A Mickey Mouse (a Long Island Ice Tea, made for an American guy who has a dog named Mickey, who, like his master, is a regular at Art Bar. Paolo decorates the drink with lemon rounds that look like Mickey Mouse ears.) Paolo is known for his fresh fruit garnishes that he laces with candied ginger and sprigs of mint.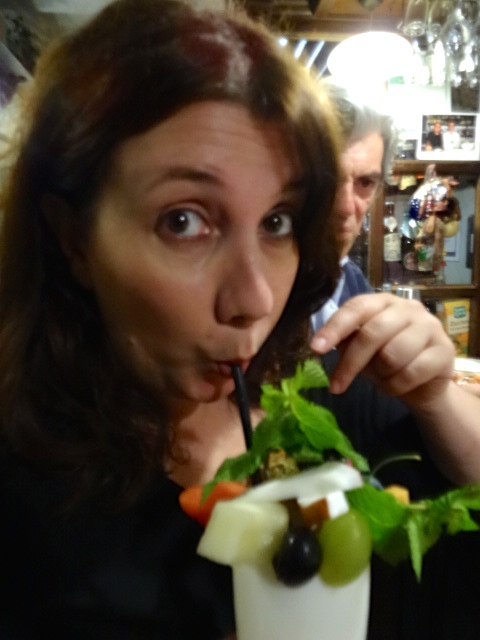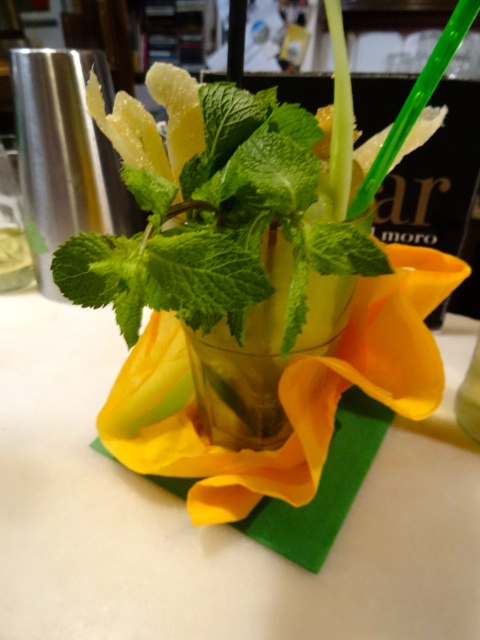 Alessandro, who had been sticking with Negronis, suggested we go to The Grand Hotel, the former name of a venerable Florentine hotel that's now the St. Regis. I gasped as we entered the hotel's "bar."
"It's called the Winter Garden," Caterina informed me.
The enormous Murano-glass chandelier looks like a glittering sculpture of icicles.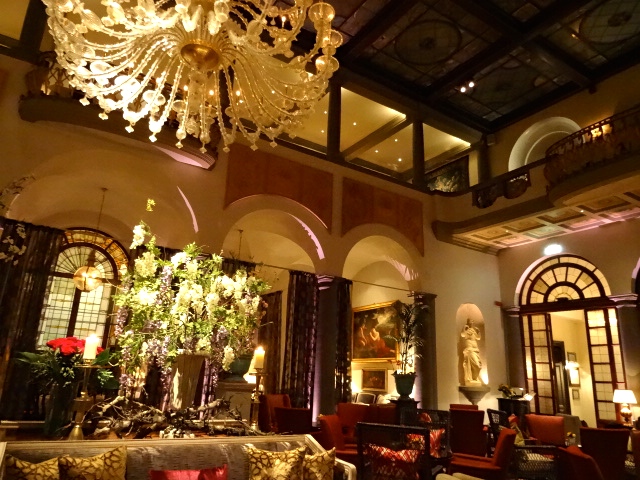 We sat on plush seats at the bar. I ordered a Lemon Drop martini – an upscale cousin of a margarita, at least in my cocktail book. This wasn't the place to order a blender drink, in deference to the tranquil ambience and the pianist.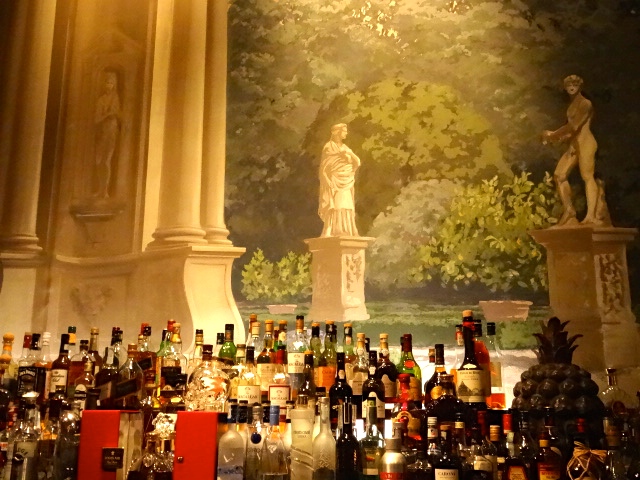 I looked at the idyllic scene of the mural above the bar and turned to Alessandro and Caterina. "There are moments in your life that you know you'll never forget as long as you live."
"I know what you mean," Alessandro said.
"This moment is one of them." I smiled at them.
"This means you will remember us," Alessandro said.
"Remember you? You're at the center of this moment."
We held onto each other's shoulders – in an impromptu Congo Line – as we headed out the front door. Across the piazza was the Westin Hotel.
Alessandro looked at us. "Shall we?"
Within a few minutes, we were seated at the Westin terrace bar. Caterina and I studied the menu as Alessandro ordered another Negroni. I started counting on my fingers the various alcohols I already had consumed that evening. I felt fine, but I wondered if a Brandy Alexander might tip me over the edge. The perfect nightcap for A Night I'll Never Forget, I reasoned, assuming my memory would be intact by morning.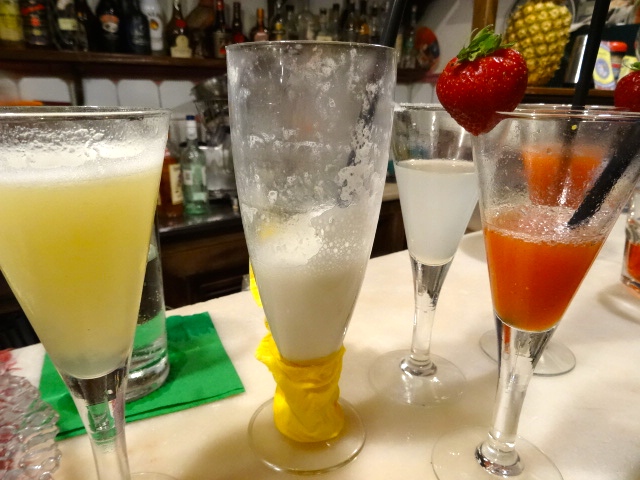 Halfway through his Negroni, Alessandro started hiccuping. We giggled our way to the elevator, quite satisfied that we had done a massive amount of market research in one evening.
So now all we have to do is convince City Hall that Florence needs our margarita truck. 😉