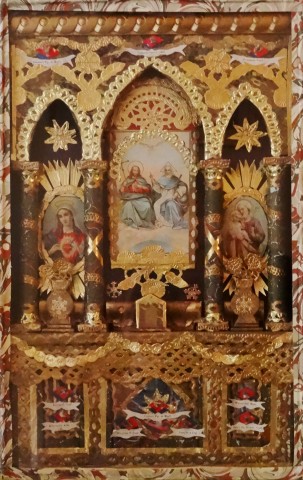 Beneath my Italian Christmas tree this year was a treasure I found a few weeks ago at an antique shop in my neighborhood.
I live in an ancient part of Florence known for the monasteries and nunneries that were here centuries ago. My apartment is in what was once a 17th-century convent.
The treasure I found at the antique shop dates back only to the 1950s, I'm told. But its artistry is timeless.
It's a diorama – more like a shadowbox shrine – made by a nun.
"Nuns had a lot a time to do such things," the shopkeeper said. He took the box down off a shelf so I could take a closer look. "This is all made of paper."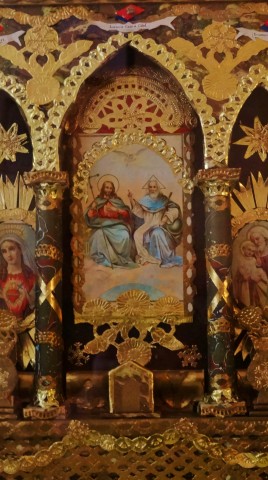 The care and precision of the nun's work is amazing.
He pointed to the names of saints she had clipped from church leaflets or prayer books, perhaps. Next to each name is a tiny piece of something, meant to symbolize cherished relics of the saints' remains.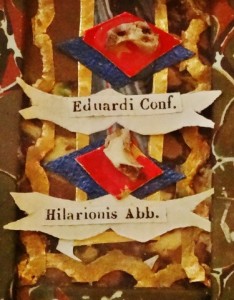 "In the 1800s, they used real animal bones in these boxes," he told me.
"Are these real bones?" I asked, intrigued.
"No, just little stones," he assured me. (They look like real bones to me.)
What a story, I thought. "I'll take it."
"Would you like it wrapped?" he asked.
"Yes."
A gift from me to all the women who resided in this space – where I now enjoy the conveniences of an IKEA kitchen, satellite TV and wi-fi. However, due to the very thick walls, my cell phone service is limited. 😉
To the "sisters" of Via dell'Albero – Buon Natale!