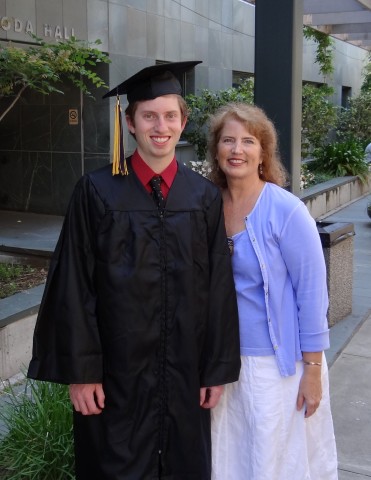 Yesterday was Mother's Day in Italy, just like in the U.S. But here, there's not a lot of hoopla about it. No commercial bombardment about gifts for mom or endless waits at restaurants.
I'm 7,000 miles away from the adorable boy who made me a mom. He seems happy and well and is finishing up the first year of his graduate program at Berkeley (studying thermal dynamics and working as a TA, helping undergrads understand the wonders of heat transfer 😉 ). I printed up this photo of us from his graduation last May – and made my own Mother's Day card, remembering that happy day.
I recently met an American woman here in Florence whose kids have grown and flown, too – or maybe they've grown and we've flown? We decided to spend our Italian "mamma's day" together, giving ourselves a gift of a Sunday train trip into the Tuscan countryside, to the ancient village of Certaldo.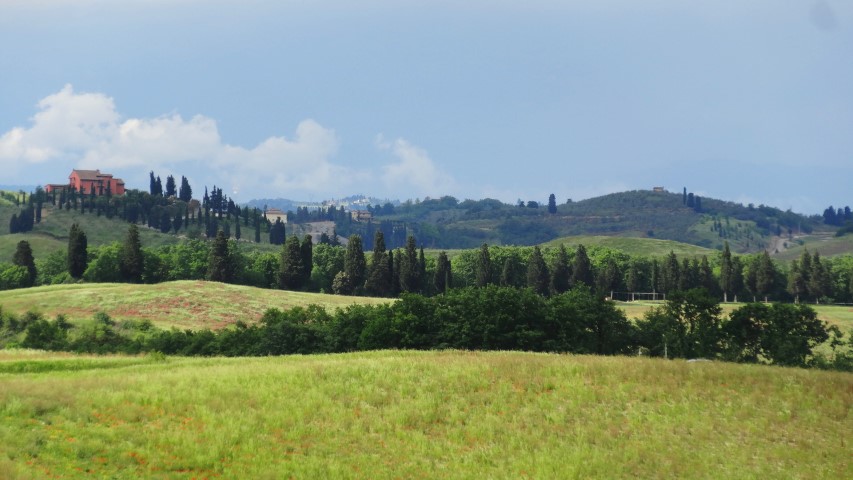 Certaldo is the resting place of Italian Renaissance writer and poet Giovanni Boccoccio – sometimes referred to as Italy's Chaucer. This year is the 700th anniversary of Boccoccio's birth – imagine being born in the year 1313 (a numerologist's delight). His home is now a museum, in a building restored after the British Royal Air Force bombed the village during the Second War, as it's called here.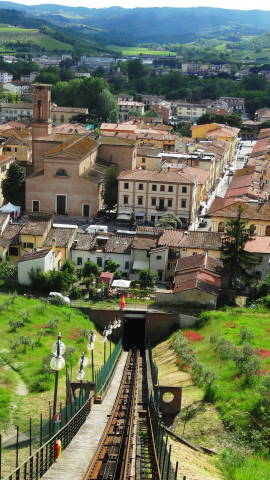 Certaldo Alta, the "high" town that overlooks the "new" town below, can be reached by walking a steep winding path or riding a funicolare. My friend Lisa and I rode the funicular and felt like we were time traveling from the New World to the Old.
Certaldo Alta has one main street with a few shops, restaurants and an excellent gelateria – which we visited after we had lunch at a little trattoria called Osteria da Chichibio, named for a Boccoccio tale about a cook and a one-legged crane. We lingered, as Italians do over Sunday lunch, savoring every sip of the glass of Brunello di Montalcino we each had ordered. It was Mamma's Day, after all. 😉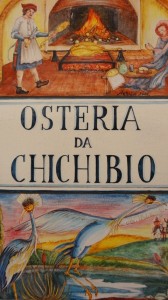 During the course of lunch and our afternoon together, Lisa and I talked about the similar paths we're taking in life. We are sister spirits in our shedding of houses and belongings as we've launched ourselves on our excellent Italian adventures. We talked about our children and how they, too, have launched themselves into the world. Lisa's son is a professional rock climber who travels the globe. I know my son, Colin, also a climber of rocks, would love to meet him. And maybe someday he will.
Late in the afternoon, Lisa and I stopped at a lovely ceramics shop called Artesia, where women artisans create exquisite pieces of majolica using time-tested glazes, pigments and techniques. Lisa bought a lovely bowl for her daughter. I was drawn to a pitcher with an elongated spout and a swirl of exotic flowers.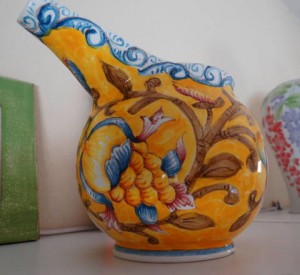 "What flowers are these?" I asked Cinzia (Italian for Cynthia), the artist who painted the pitcher.
"They're fantasy flowers," she said, smiling.
"I like fantasies." I smiled, too.
I bought the pitcher and an olive "boat" – a long, slender holder for olives. Since I'm now living in a place where olives are in abundance, I thought it would be nice to have a boat for them. (Tuscan olives will be a savory complement to my margaritas this summer, don't you think?)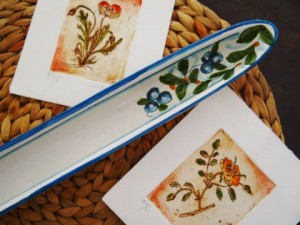 As I unwrapped my ceramics purchases at day's end, I looked at my olive boat and couldn't help but think of the many voyages in life I've launched from sandy beaches and rocky shores. I've not always had the wind at my back. When I set sail as a single mom, exactly 13 years ago, I tried my best to keep the boat from rocking too hard for my adorable boy. He and I have weathered life's storms together and enjoyed amazing adventures – and now he's sailing seas of his own.
It can be the hardest day of a mother's life, pushing her child's boat out to sea. But I say to all the women who are standing on the beach, wondering WHAT NEXT – get yourself into a boat of your own and know that no matter where the tide takes you, you'll always have e-mail and Skype to keep tabs on that kidlet of yours. And know that there will be sister spirits wherever you go who'll become your traveling companions.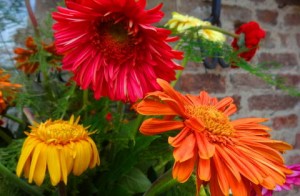 Last night, when I came home from Certaldo, there was an e-mail message waiting for me from my adorable boy:
"Happy Mother's Day to the best mom in the world."
Ahhhhhhhh.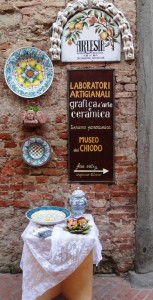 Footnote:  The lovely floral prints next to my olive boat were made by Walter Sarfatti (whose British mother married an Italian gentleman). His exquisite work is on exhibit at his laboratorio di grafica at Palazzo Giannozzi (Certaldo Alta), where the Artesia ceramics studio is also located.