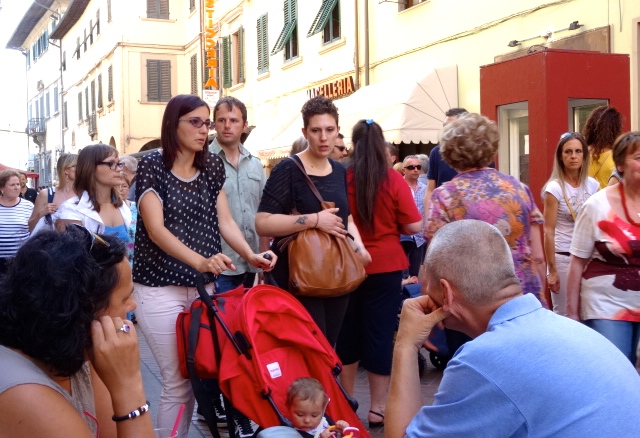 In Italy, it's called la passeggiata – an end-of-the-day stroll through the streets of your village or city. It's a daily ritual – but on a Sunday, it's the main event.
It begins slowly, as the town wakes up from its afternoon nap – that time of blissful riposo when shops and shutters close. First you hear the metal storefront gates rattle as merchants re-open for business. Then comes the laugh or shout of a child running down the street with mamma or nonna close behind. And soon the parade begins.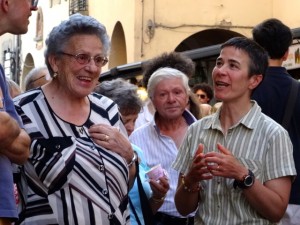 The streets suddenly fill with people. Young and old share this tradition.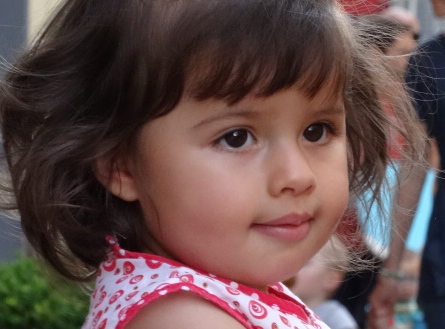 Passeggiata footwear is a study in contrasts.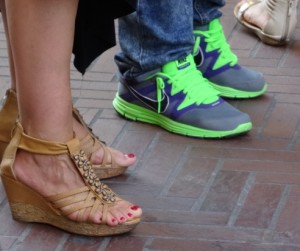 A cool breeze blows a skirt…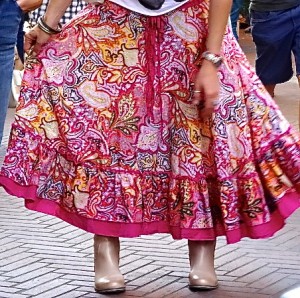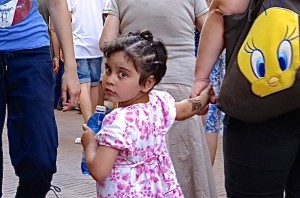 A child notices my voyeuristic camera – and so does Tweety Bird.
Truly, nothing goes unnoticed.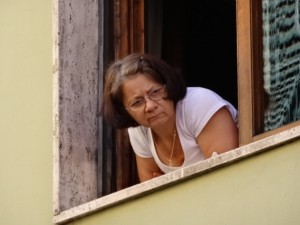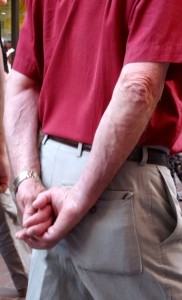 Older men typically walk with hands clasped behind them. But in the modern age, there's this twist that made me laugh…
La passeggiata is a promenade. A prelude to the social life of evening …and to so much more on this first Sunday of summer.