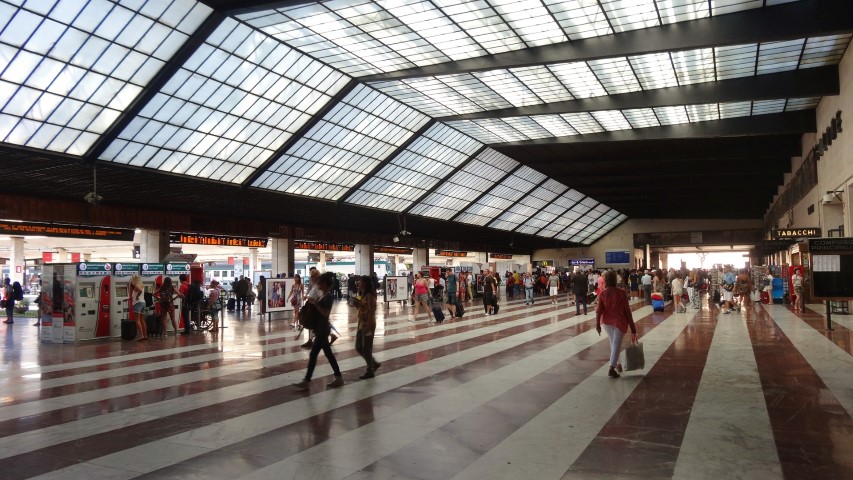 I love hanging out at the Florence train station, even if I don't have a train to catch. There's something about the energy of the place: the sense of imminent adventure among those looking up at the departure board, waiting for their track to post, or the excitement of arrival as first-time visitors roll their bags to an exit – through a time-traveler's portal to the birthplace of the Renaissance.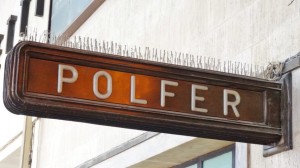 Florence's Santa Maria Novella station opened in 1935 – its sleek, futuristic design was an expression of functionalism approved by Italy's fascist leader Benito Mussolini. The fonts of the signs evoke that era. POLFER marks the spot for the railway police. LABORATORIO TELEFONI conjures images of operators at switchboards.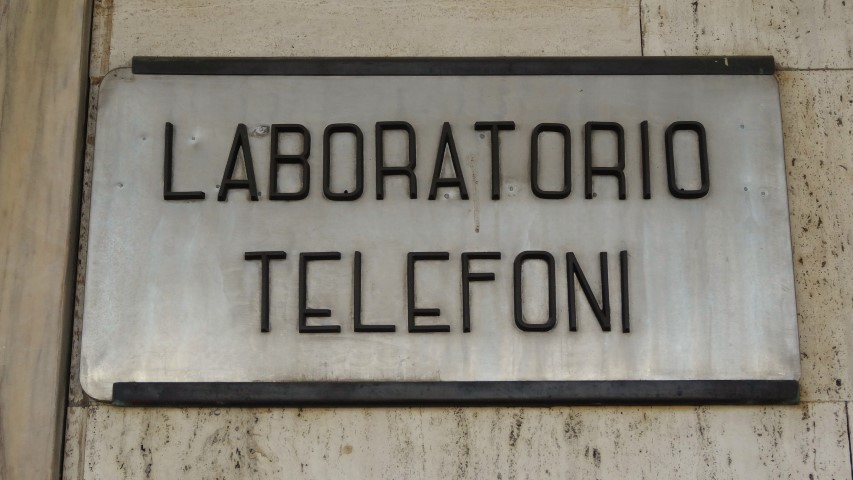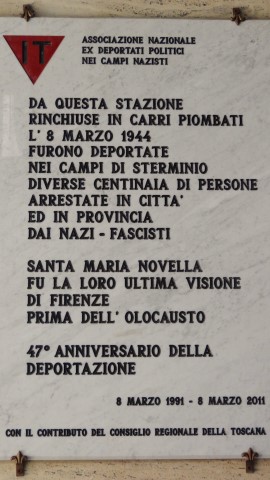 One sign by Track 6 always gives me pause. It honors the memory of those in the region who were deported to Nazi death camps on March 8, 1944, "locked in sealed wagons." Santa Maria Novella was "their last glimpse of Florence before the Holocaust."
My favorite place to linger at the station is under the big clock where a mural called Partenze (Departures), by Tuscan artist Giampaolo Talani, depicts the heart and soul of the traveler.
You can almost feel the wind – the rush to board and disembark – that blows through this fresco. Hair stands on end. Scraps of paper fly. Neckties look like telltales on a sail.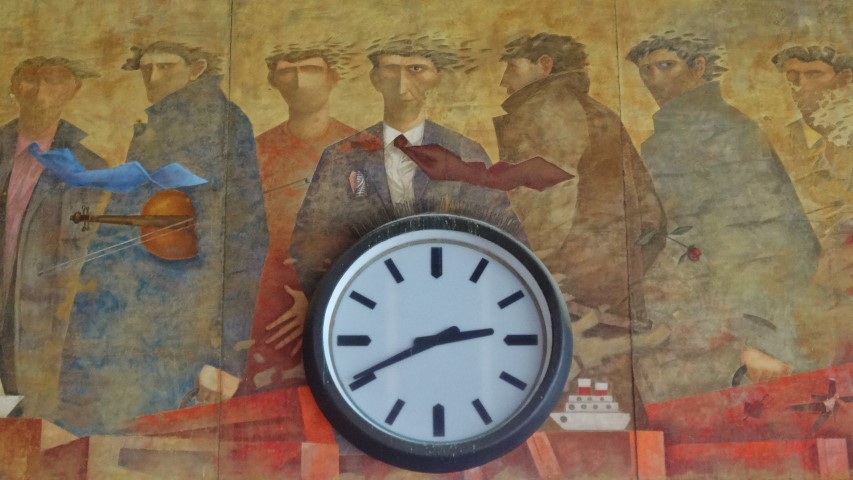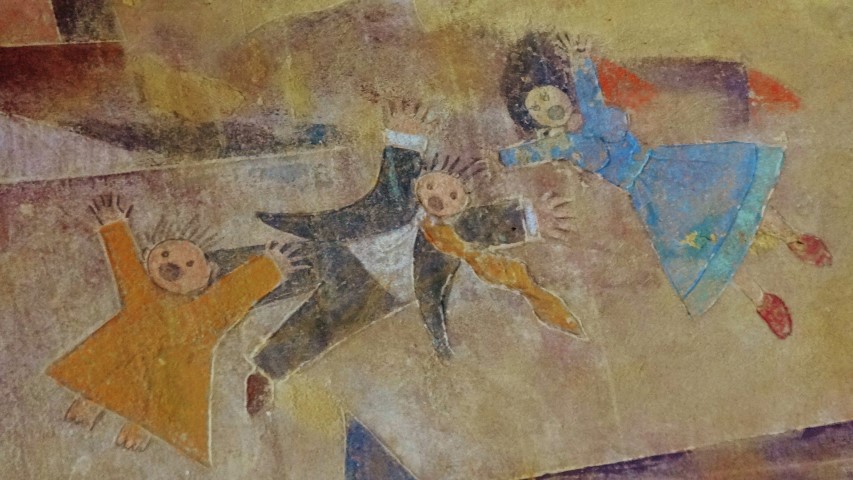 The wonder of this fresco is in its details…
A family tumbles in space. >>>
A fish dangles above a naked woman…I can't exactly explain this one (must be Italian male humor ;)).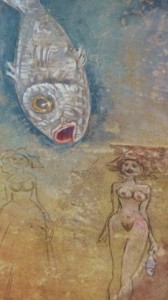 The mural, unveiled in 2006, is a monumental work – the first of its kind in a train station that uses Renaissance fresco techniques. Sometimes I stand beneath it, always finding little surprises, hoping that people will look up from their maps and guidebooks (59 million people pass through this place every year). It's the first work of art that awaits them in this ancient city. And it's a great diversion if you're ever early for a train – as I was yesterday.