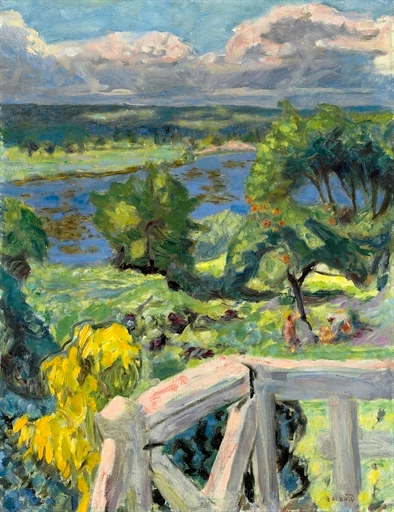 The inspiration for my new novel The Sound of His Voice came to me one lovely spring afternoon, in May 2015, as I sat in the garden of the house that once had belonged to French artist Pierre Bonnard. The property sits on the Seine, in Vernonnet, France, just a few kilometers from Giverny, where Bonnard's friend Claude Monet lived for many years.
I've always loved Bonnard's exquisite garden scenes, and there I was that day in the very place he had painted some of them. From my garden bench, I looked up at the house, which he called Ma Roulotte — "my caravan" — a modest, two-story, brick-and-stucco structure with a white balcony railing, in a crosshatch design, that appeared in some of his paintings.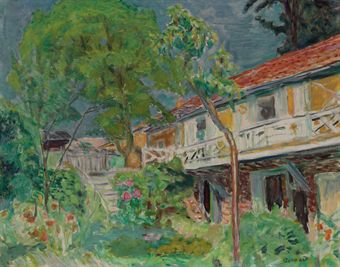 The present owners of the Bonnard house are Danièle Teisseire and Bertrand de Vautibault, who meticulously have staged the main rooms in the style of Bonnard, based on his photos and paintings.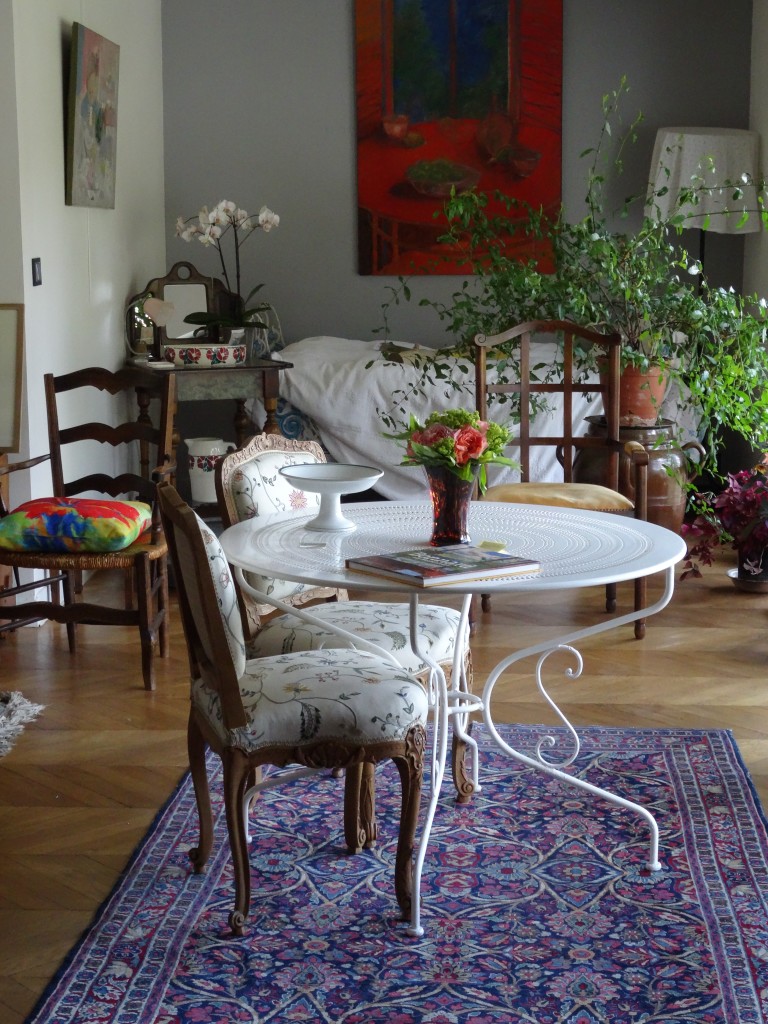 The upstairs room that had been Bonnard's studio is now the living room and looks out over the garden, with a view of the Seine. On the day of my first visit, Danièle served juice and Madeleines at a table by the balcony. A vase with a bouquet of cabbagey apricot roses sat next to a stack of Bonnard art books.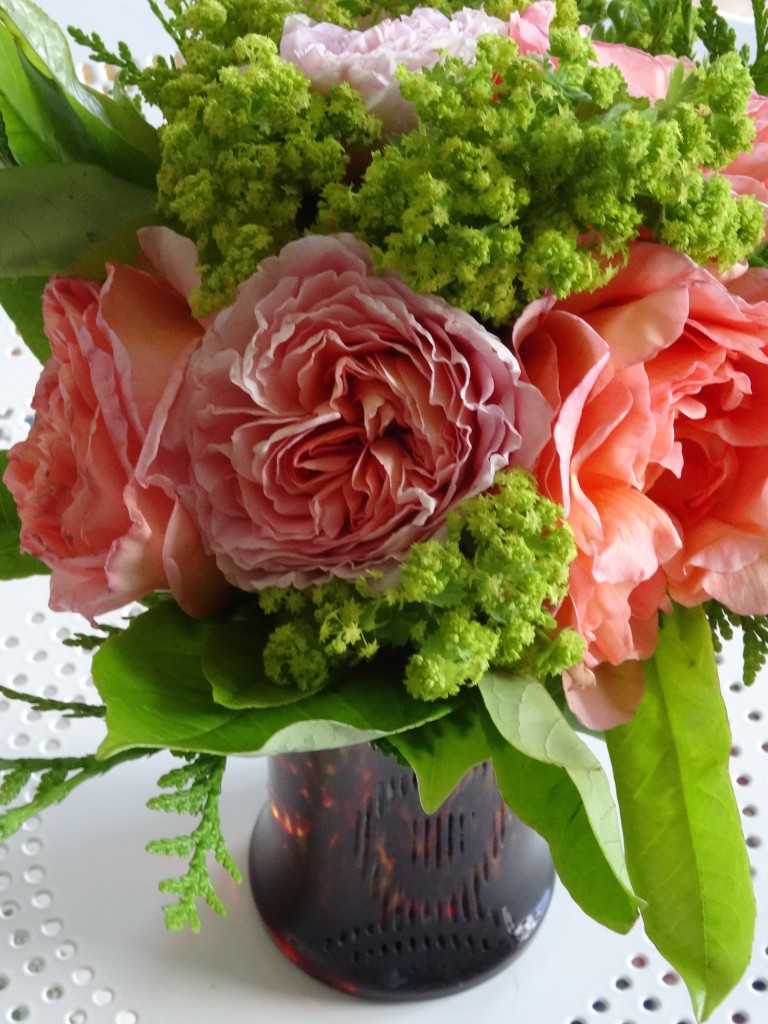 Downstairs, a room that had been part of Bonnard's living area is now a bedroom. His painting Dining Room in the Country shows his future wife Marthe de Méligny standing outside the house, leaning in through the open window of that room. Danièle imitated Marthe's pose, much to my delight.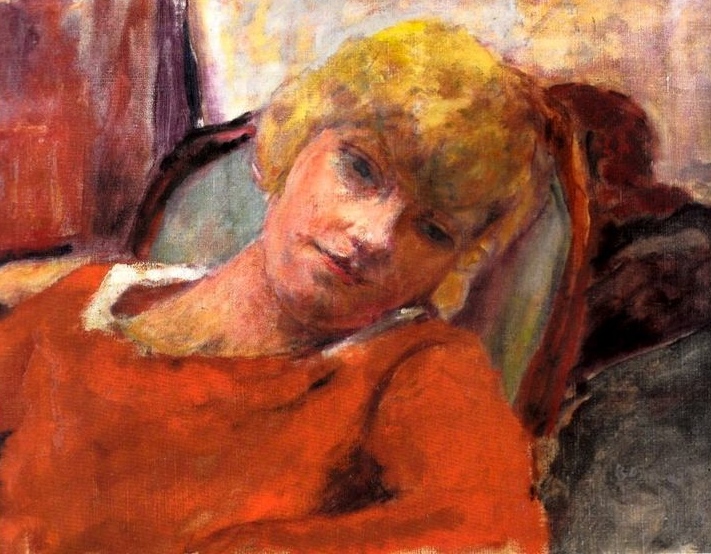 What I didn't know then was that Ma Roulette held a sad, dark story. As I researched the life and work of Pierre Bonnard, I learned about the two women who vied for his attention and affection — a beautiful young woman named Renée Monchaty (right) and Marthe, who had been Bonnard's model, lover and troubled muse for 32 years before he married her. By all accounts, Bonnard was deeply in love with Renée and had proposed to her. But when he revealed this to Marthe, she threatened to kill herself. He then broke off his engagement to Renée and married Marthe instead. A few weeks later, in September 1925, forsaken Renée committed suicide.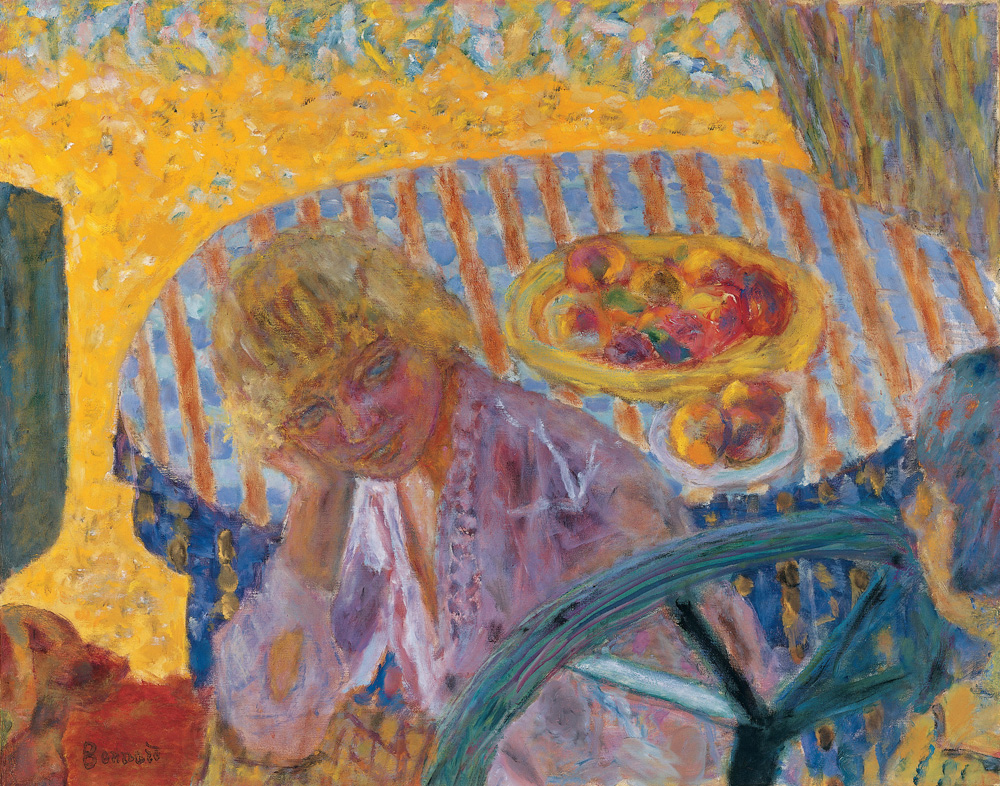 In the early 1920s, Bonnard began a painting of the two women called Young Women in the Garden, in which he pitted them against each other on canvas as the rivals they were in his life. In this rendering of them, most likely painted at Ma Roulette, Renée is the dazzling focus of the picture, while Marthe is a barely noticeable onlooker in the lower right corner.
Shattered by his affair, Marthe insisted that Bonnard destroy his paintings of Renée. But instead, he hid them away until after Marthe's death in 1942.
That question became the premise of The Sound of His Voice, the story of a previously unknown Bonnard painting of Renée Monchaty — an erotic bedroom nude — that rocked the art world when it went off at auction in London, in 2015. Although this tale is a work of fiction, I had fun pretending it was true as I traveled vicariously with my characters from Vernonnet and Giverny, to Paris, London, Provence, Florence, Mumbai and…well, you'll see. It's a tale of forgery, passion, betrayal and intrigue…and to think it all sprang from an idyllic spring day in Bonnard's garden by the Seine.