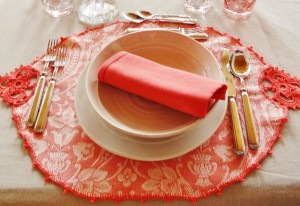 In the past few months, as my friend Maria Pia and I have been planning itineraries for the tours we're offering from her ancient Tuscan farmhouse in Anghiari, we've had the great pleasure of meeting with local artisans who are eager to open their studios and workshops to our visitors.
For those who love Italian linens, a must-see is the Busatti factory and showroom, housed in a 16th-century palazzo in the village. The display rooms are filled with exquisite table and bed linens, shelves of material-on-the-bolt, and merchandise that includes tailored clothing, handbags and designer "sneakers" – all made of Busatti fabrics, which have been produced in Anghiari since 1842.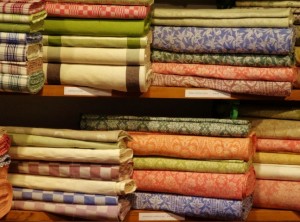 Below the showroom, in the basement of the palazzo, you can tour the factory, which is more like a working museum.  (The carding machine, which combs the raw fibers, was built in England in 1914.) The sound of the looms is thunderous (ear protection is provided). It's mesmerizing watching threads fly through punched cards – the placement of the holes determines the design – and then seeing the pattern materialize on the bed of the loom.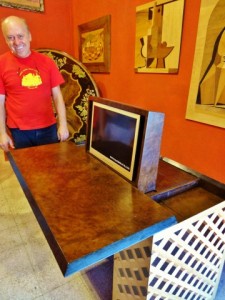 Not far from the Busatti palazzo is the studio of Mastro Santi, whose specialty is replicating and restoring antique furniture. His marquetry work is incredibly intricate and detailed. The geometric patterns require painstaking precision; the free-form designs are like jigsaw puzzles. A desk, with three-dimensional geometric inlay, opens into a computer station. A round table with an elaborate floral motif looks antique, but is Mastro Santi's creation. It takes him 50-80 days to complete a piece of furniture. He has an international clientele.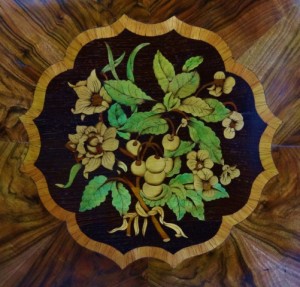 On a tour of his workshop, I noticed a pot of thick stain on a work table. Cooked rabbit skin, he told me. He laughed when I wrinkled my nose.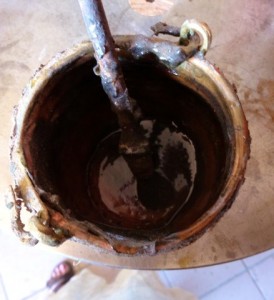 Down a country road on the Tiber plain below the village is the studio of master sculptor Gianfranco Giorni, who enjoys showing visitors how he creates the extraordinary bronze and terracotta statues that populate his garden and display room – and that are featured at art exhibitions throughout Italy and elsewhere in Europe…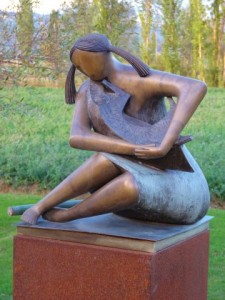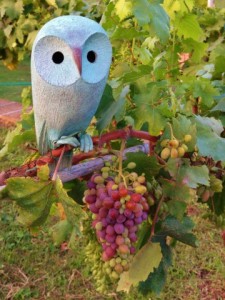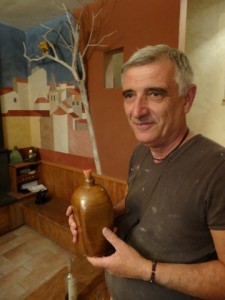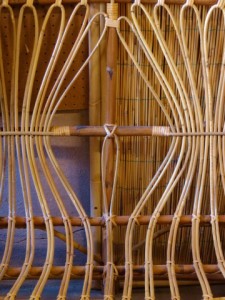 And farther along that same country road, inside an old schoolhouse, is the Luzzi Leonardo basket-weaving workshop. The place is filled with reeds – bundled and loose – that are soaked and softened in old bathtubs filled with water. The upstairs display room is a jumble of baskets, chairs, hat racks, bassinets, settees – and even a woven seat back for an old-fashioned carriage.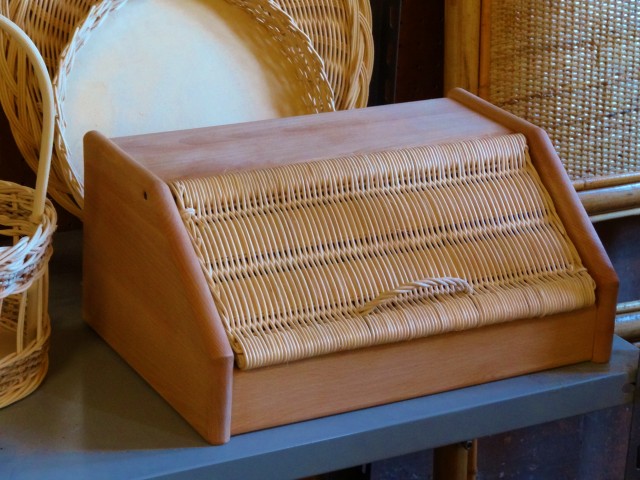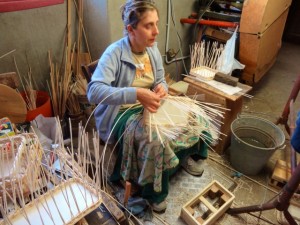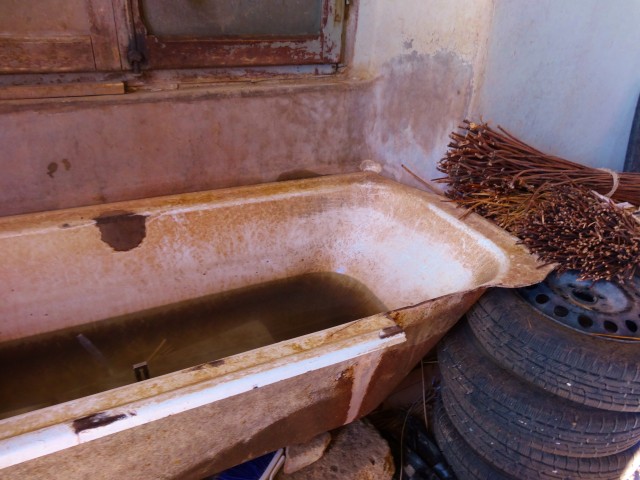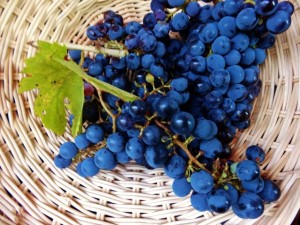 At the end of our "artisan" day tour, Maria Pia filled my Luzzi Leonardo fruit basket with bunches of wild grapes from an abandoned vineyard, just up the road from her farmhouse.
We'd love to share all this with you. For more information about the itineraries we're planning, click on TOURS in the tab bar above – or send me a note at rb@rebeccabricker.com.