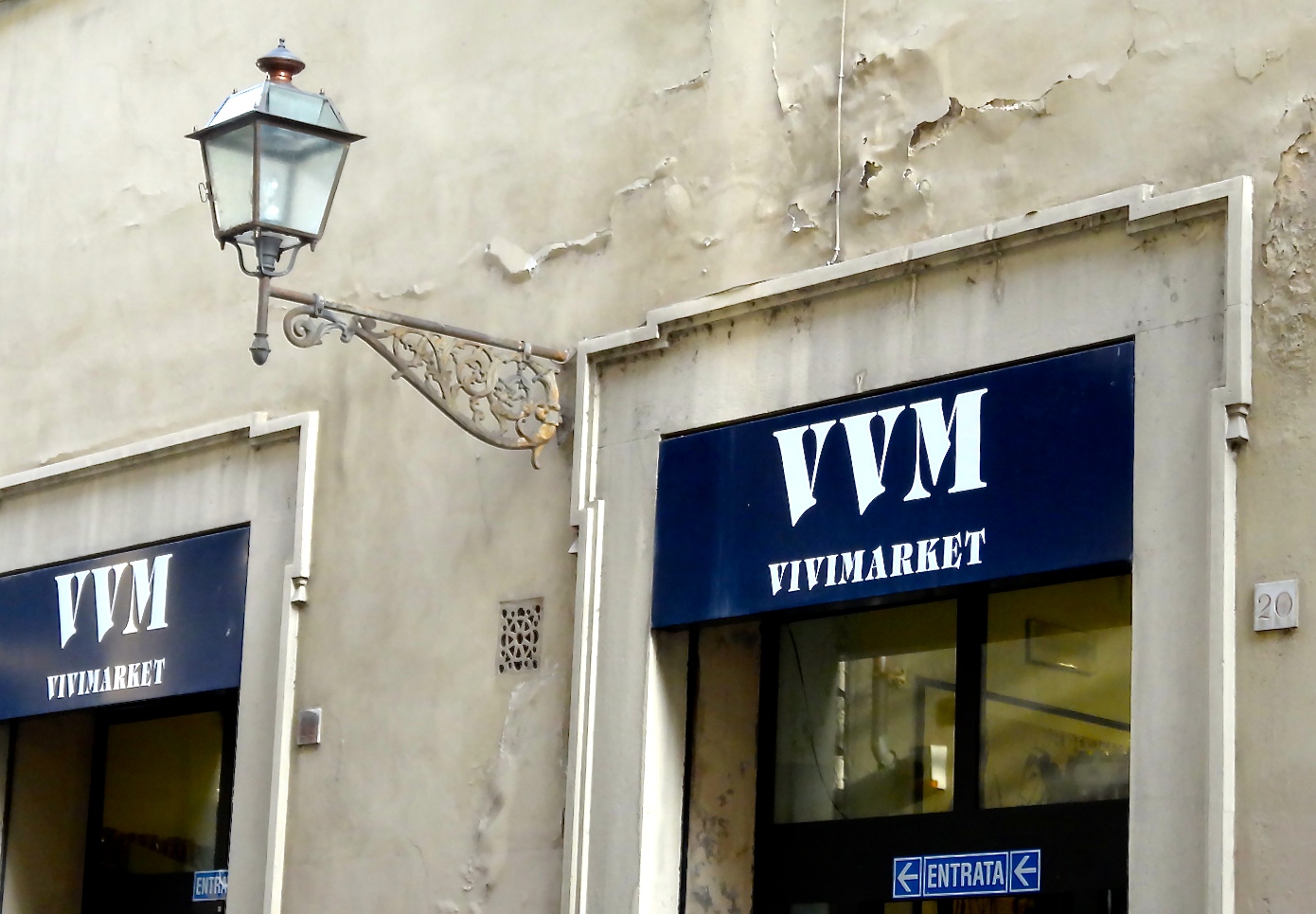 There's a little grocery store in Florence that homesick expats frequent. At least, those of us who have cravings for foods from home.
My cravings hit this week, thinking about Thanksgiving. The chatter is getting louder on Facebook about whether you're going to baste your turkey this year with bacon fat or beer (seriously?). And how many pecan-pumpkin pies you're baking. And that new cranberry-parfait recipe you want to try.
Thanksgiving is just another day in Italy. You truly feel like a foreigner in a distant land as you go down the grocery aisles here this week. Turkeys are scarce and scrawny. Pecans, a rare commodity. Canned pumpkin – what's that? And cranberries – from another planet.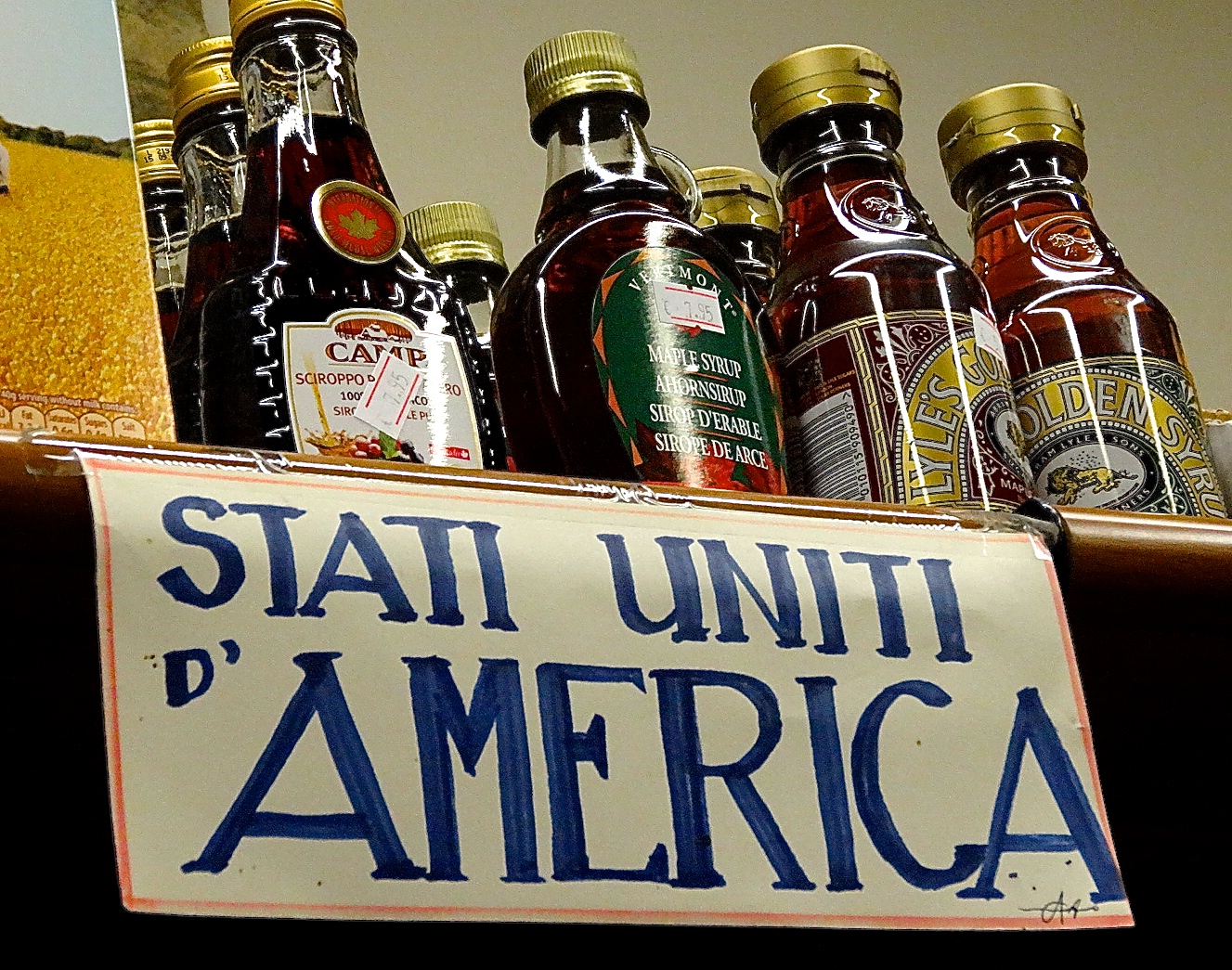 But then there's the little expat grocery store, called Vivimarket. What I love about this place is that the food aisles are arranged by country: Brasile, Giappone (Japan), Filippine, Thailandia, Cine (China), India and Stati Uniti d'America.
(An aside: In italiano, the U.S. = "Stati Uniti." You're on the inside track here when you know to look for the "United States" under the letter "S" on a scroll-down list of countries.)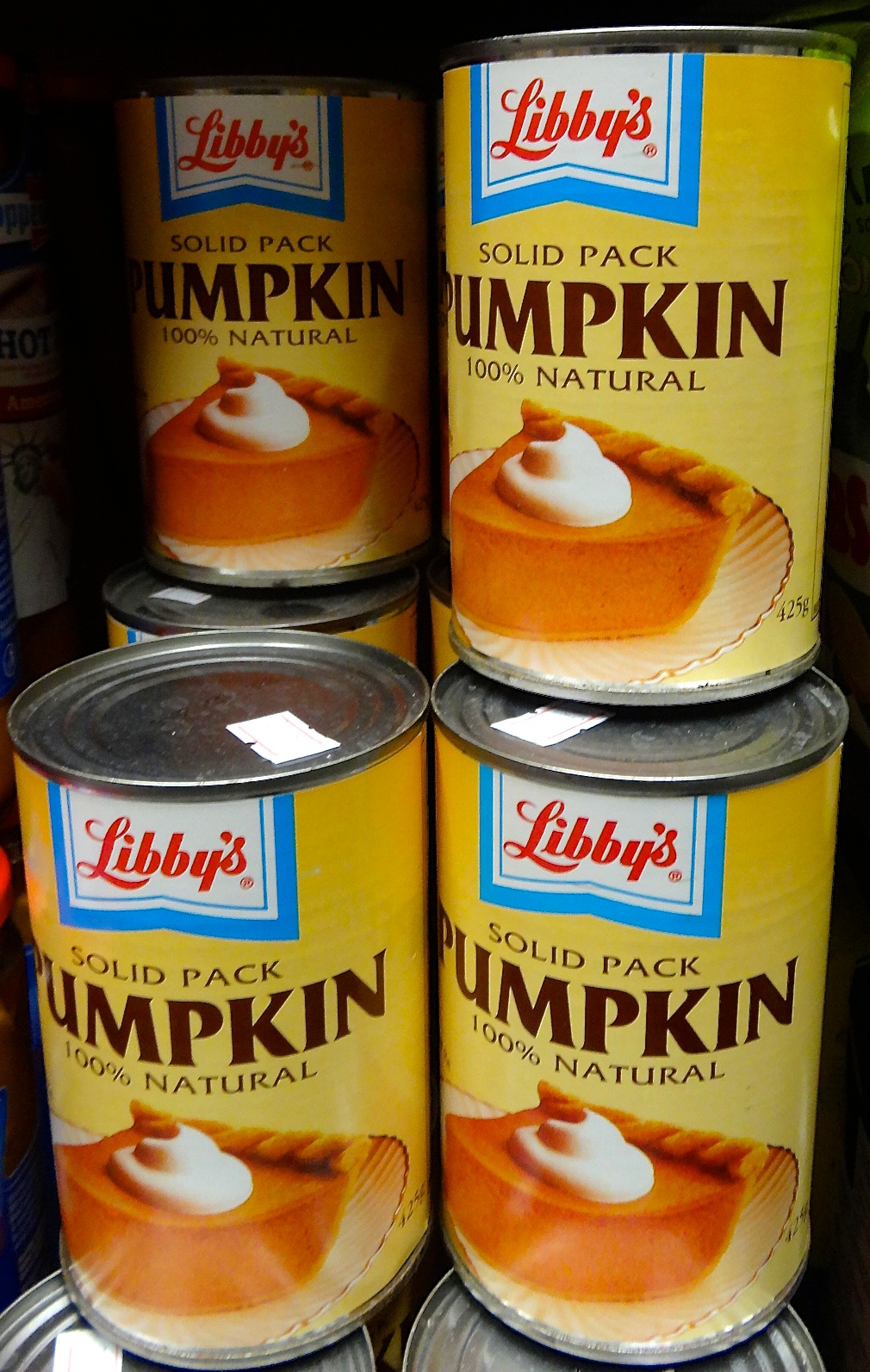 So I headed for the Stati Uniti d'America aisle, with visions of Libby's canned pumpkin dancing in my head. Bingo! I gulped at the price: €4.60/can. At the current exchange rate of $1.25 per euro (better than it's been in awhile), that's $5.75.
The second item on my wish list: cranberry sauce. Bingo again! Ocean Spray, whole berries or smooth, about $5.60 for an 8 oz. jar. Another financial gulp.
Betty Crocker has a shelf to herself: carrot cake, Devil's Food cake, Red Velvet cake, chocolate-chip cookies, blueberry and chocolate-chunk muffins and BROWNIES! $8.60 a box.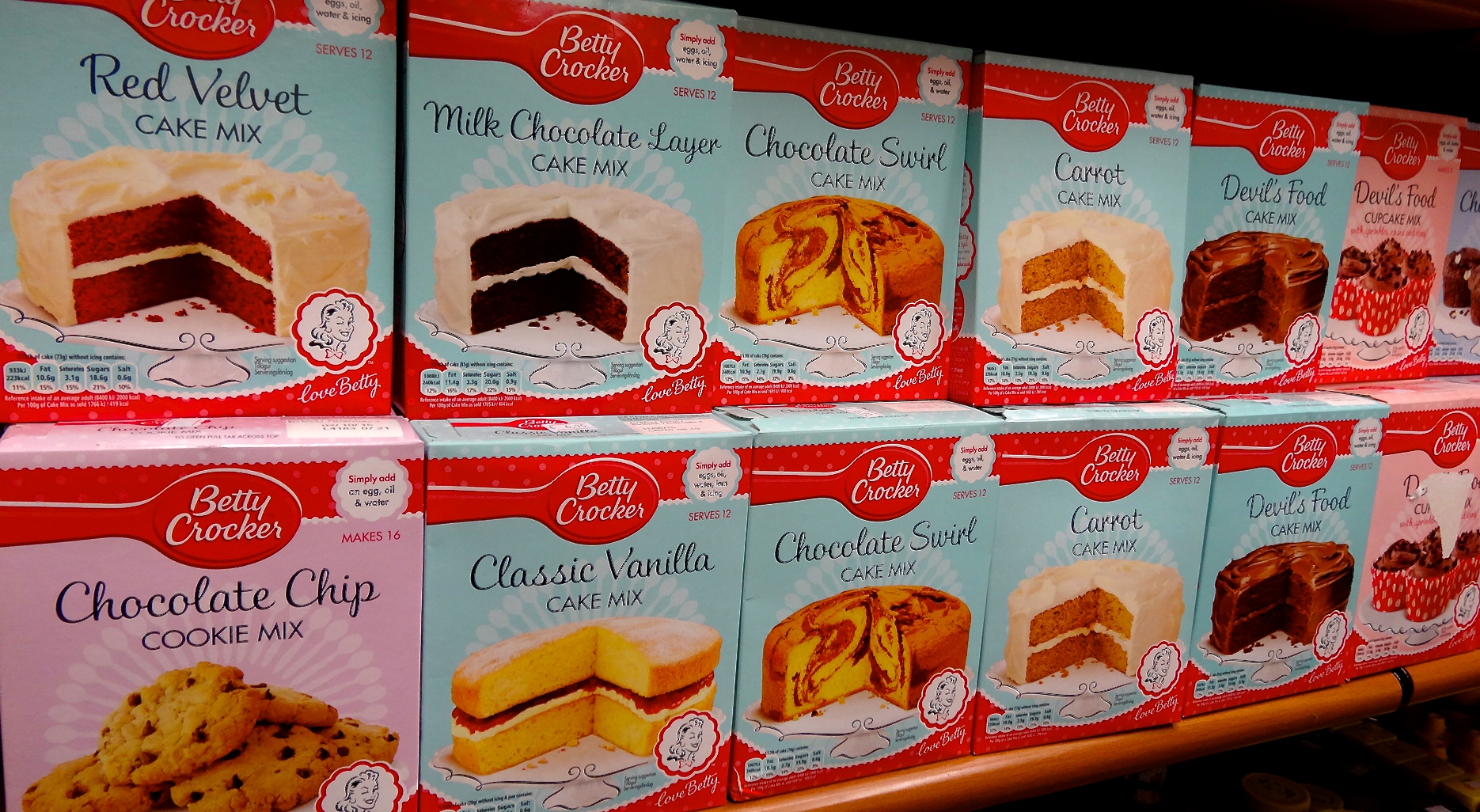 I found Bisquick and pancake mix and spied Vermont maple syrup (above the Stati Uniti d'America sign). Agave syrup, too. Quaker Oats, slow and quick. Flinstones BBQ marshmallows – made me laugh. Heinz soups and ketchup. Tobasco and worcestershire. There were a few interloping Brit and Aussie items on the Stati Uniti shelves: marmite and vegemite and Bird's custard sauce.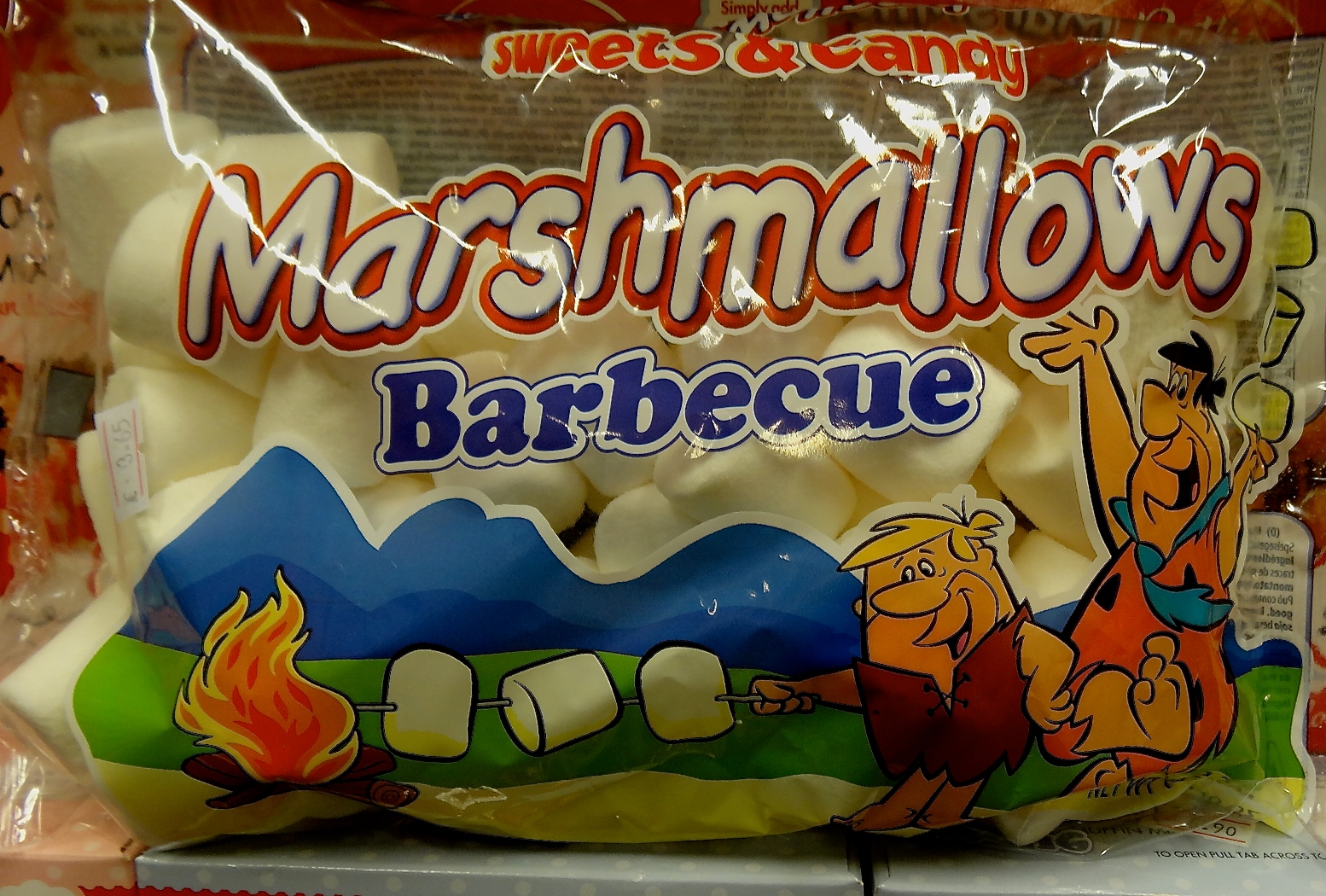 But what really turned my head, just across the aisle from Stati Uniti d'America – the land of tacos, jalapenos, tortillas and salsa…MESSICO! Next to the chile jars, I rested my cup from Arnold's American coffee bar (a Starbucks clone) – an infrequent indulgence – and took this photo. Clearly, I was having a homesick day for comfort food.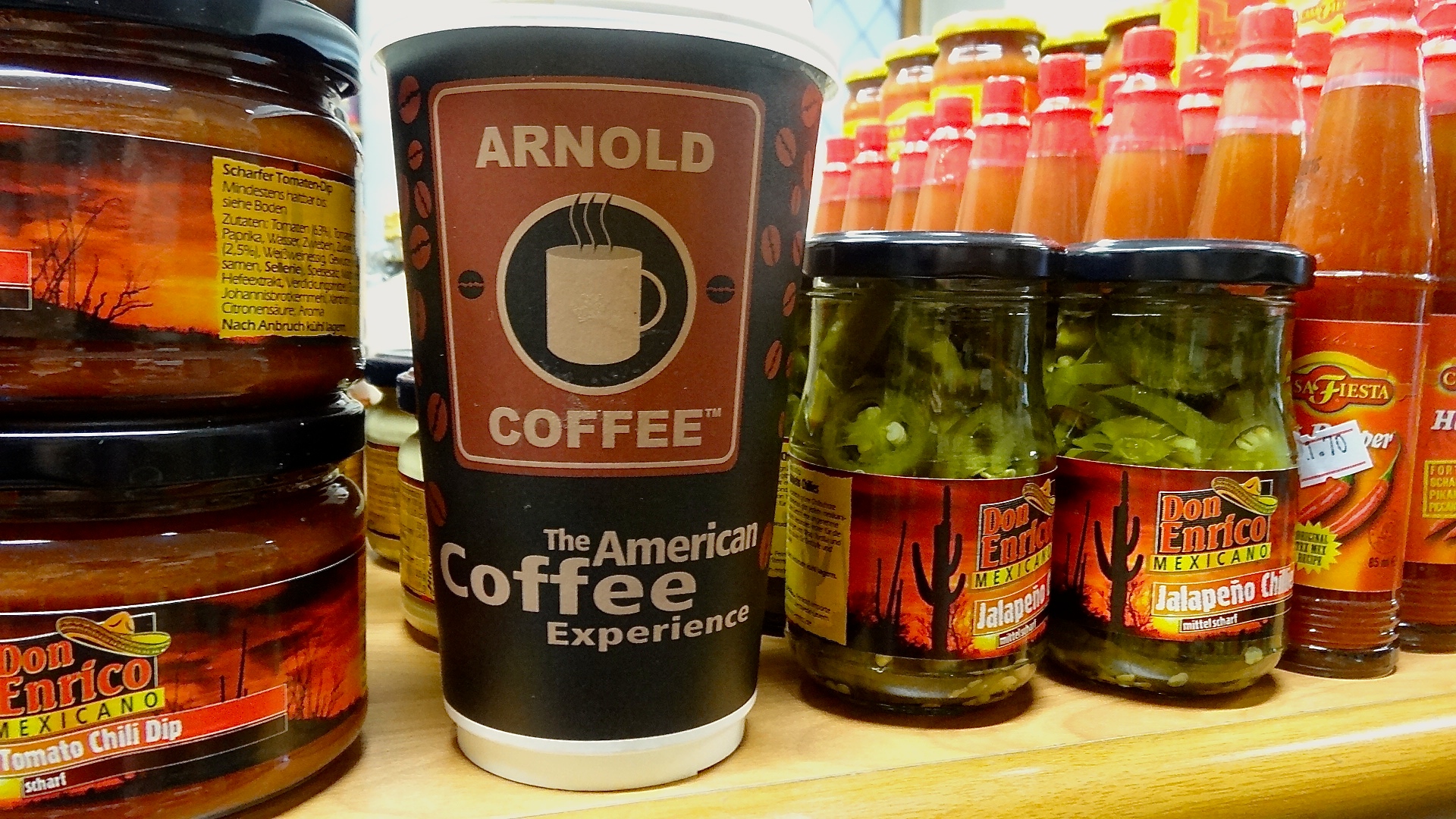 If only I had a little pumpkin bread to go with that tall skim cappuccino. I went through a mental checklist of my pumpkin bread recipe. It has two items that are hard to find here: vanilla extract and brown sugar.
"Yes, I have!" the store owner said.
My lucky day.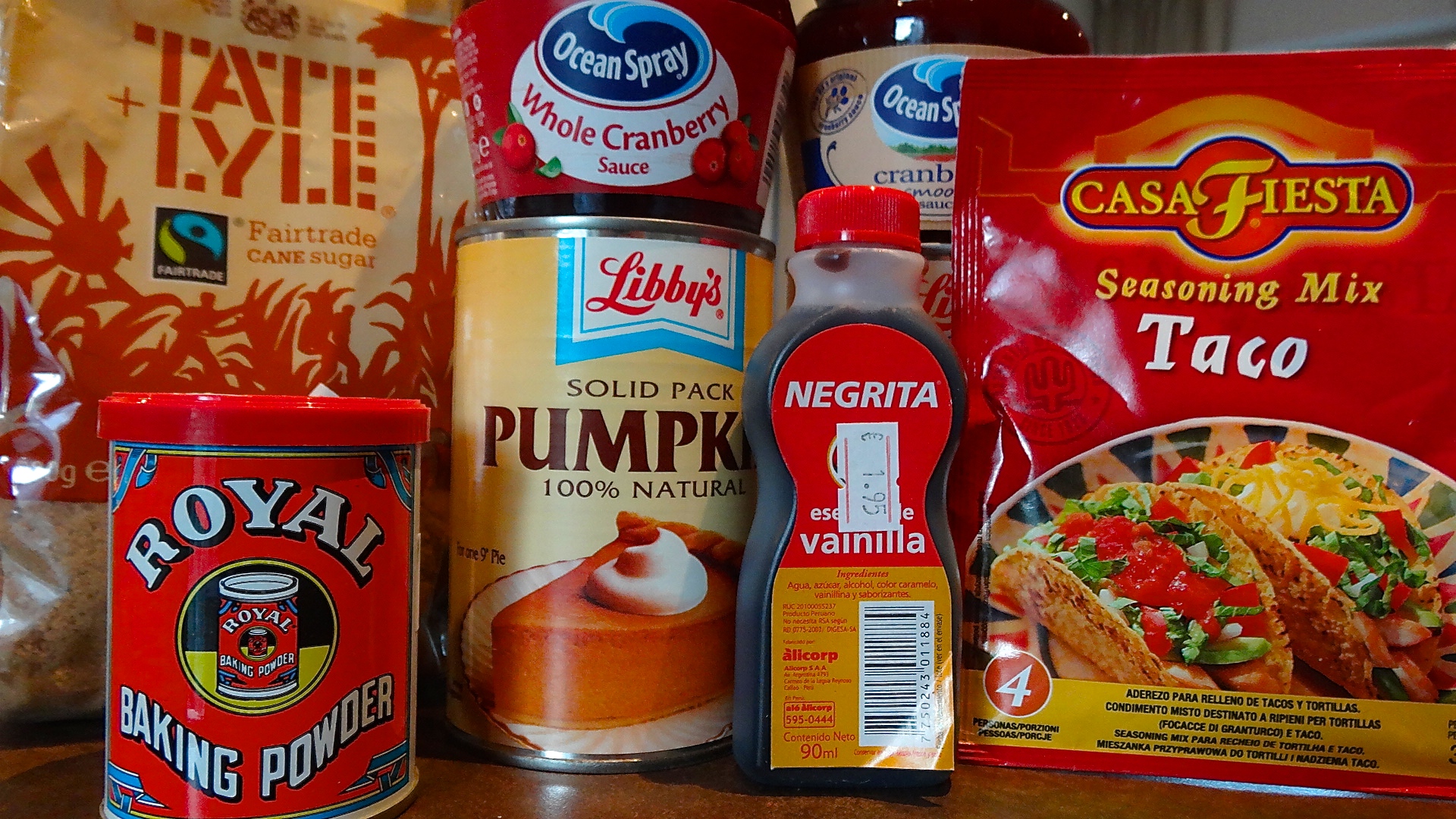 My purchases: 2 cans Libby's solid-pack pumpkin, 2 jars Ocean Spray cranberries (1 whole-berry, 1 smooth), vanilla, baking powder, brown sugar and taco seasoning (for the next margarita night). Grand total: €29.10 ($36.37) Some things in life are PRICELESS.
I smiled when I saw an Asian woman walking to the register with a tall stack of ramen-noodle packets tucked under her chin.
I was tempted to take one last look around. I glanced at my watch. An all-city bus strike was set to start in 30 minutes. I had a long walk home if I missed the last bus.
Ah, life in Italy!