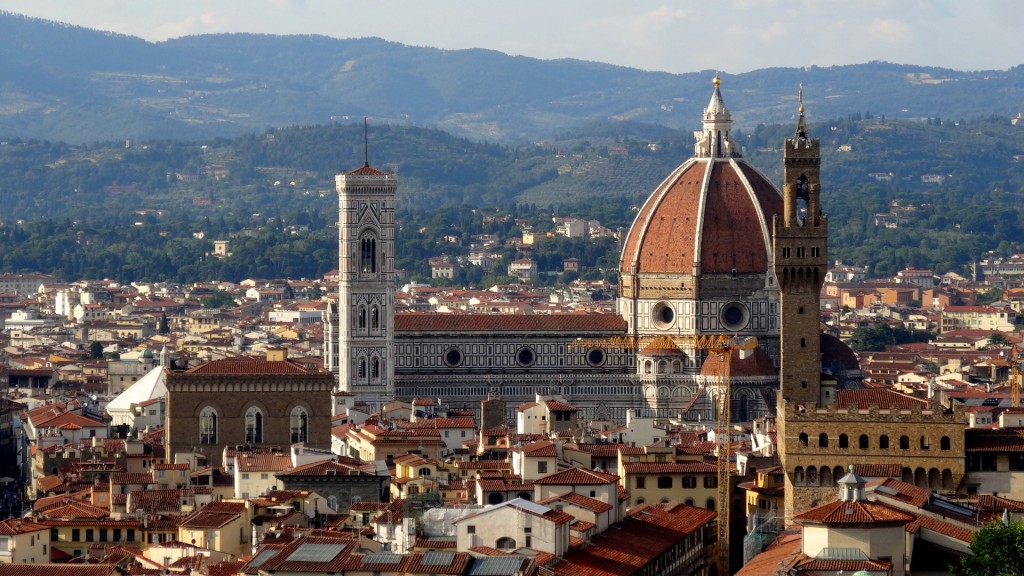 Six years ago this month I came to Florence looking for an apartment. Truth be told, that trip was an act of defiance.
I had been turned away at the Italian consulate in L.A. by a clerk named Snarky Bitch (not her real name). She had rejected my application for an extended-stay visa for a variety of reasons. But the real sticking point was that I didn't have an apartment lease.
"You have nowhere to stay?" She glowered at me over the rim of her glasses.
I showed her an e-mail from a Florence real estate agent who had sent me a list of available apartments in my price range.
"This is not acceptable," Snarky snarled. "You need a lease."
"But how can I get a lease without a visa?" I asked naively.
"This is not my problem. I can see you are not serious."
Oh, but I was serious.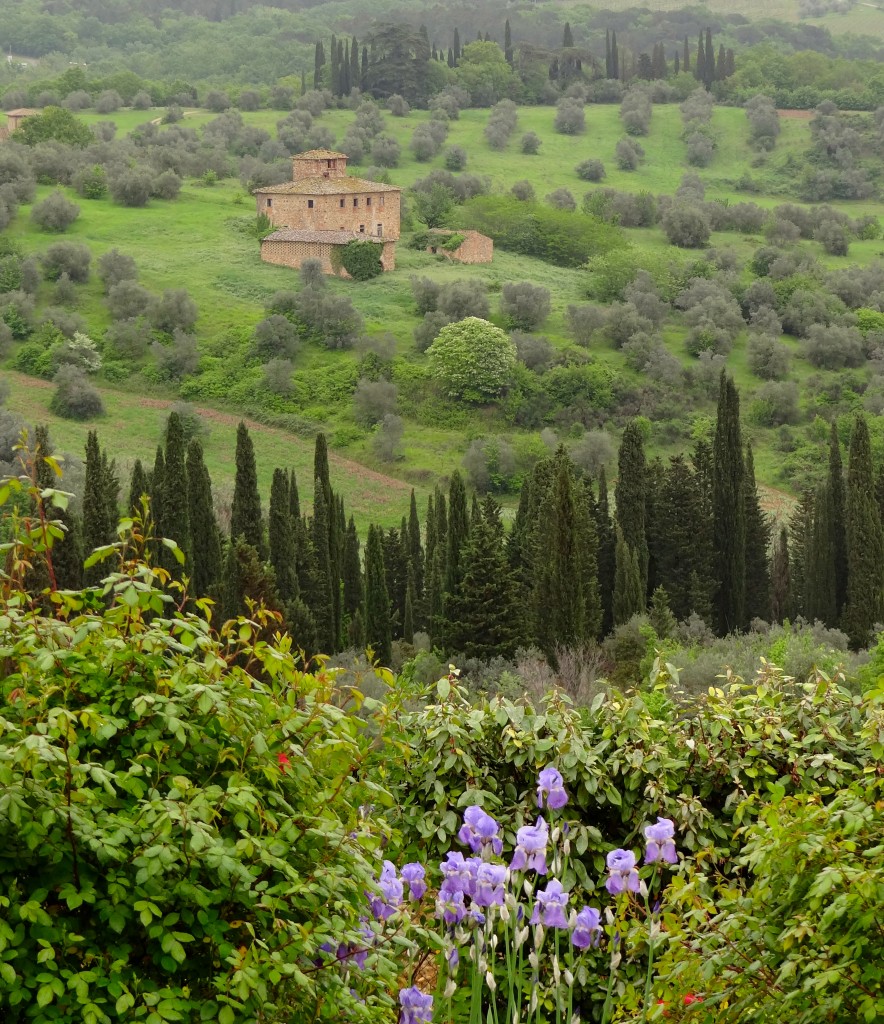 A few weeks later I was in Florence. In the span of a week, I saw more than two dozen apartments, from the banks of the Arno to the hills of the nearby villages of Fiesole and Settignano, the terraced olive groves of Bagno a Ripoli and the hamlets of Chianti. I looked at apartments in renovated Tuscan farmhouses, in villas that were once part of grand Florentine estates and in 12th-century tower houses in the ancient heart of the city. I let the romantic yearnings of my heart take wing.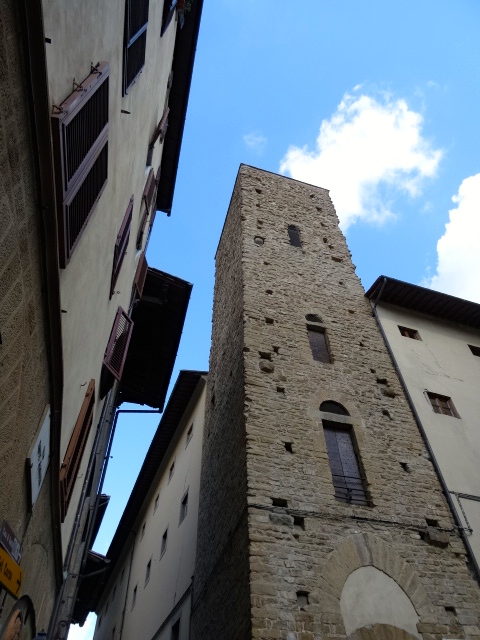 In the end, the practical side of me won out — that part of me that started whining as I contemplated schlepping groceries and luggage up winding Medieval staircases. I rented a modern apartment (with a marvelous Jacuzzi tub) in a new building with elevators sized to hold shopping carts from the supermarket in the retail complex below. But…the apartment had a room with a view, where I could watch the sun set over cypress trees. I put my writing desk by that window. And in the course of the year that followed, I wrote a book about my new life in Italy, from my home on Via Tavanti.
The other day, I was thinking about that visit in 2009, which was fraught with anxiety and doubt, I must admit. It was a big move, leaving behind family, friends and all that was familiar. But it had been my dream to travel and write about my experiences. With some trepidation, I embraced the moment.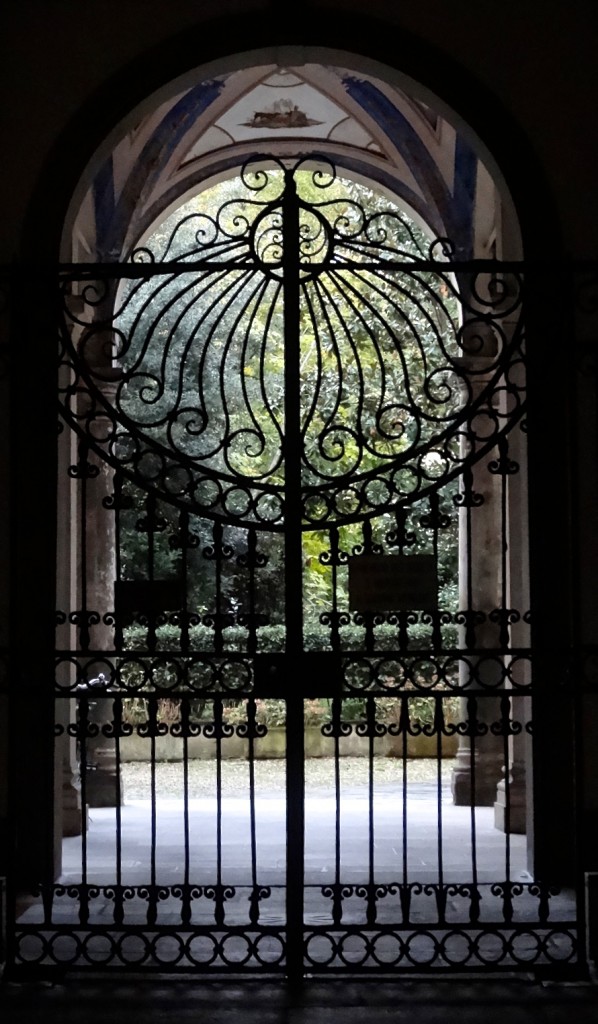 Sometimes it's those leaps of faith that land you just where you're meant to be. Florence is now my second home, where I've made a life and many friendships.
I recently had a lovely visit with a friend here, who lives close to the hotel where I stayed during my apartment-hunting adventure. As I walked into the courtyard where her house is hidden from the street, I thought about that spring six years ago, when so much was in the offing — not all of it in plain view.
I'm so grateful to all the people who stood at the gate, opening it wide, saying, Come, you are meant to be here. (Their positive energy repelled Snarky's negative force field. On my second try, my visa was approved. :))
My friend shared with me a book she was reading about female spirituality. A poem caught my eye:
What in your life is calling you? 
When all the noise is silenced,
the meetings adjourned,
the lists laid aside,
and the wild iris blooms by itself
in the dark forest,
what still pulls on your soul?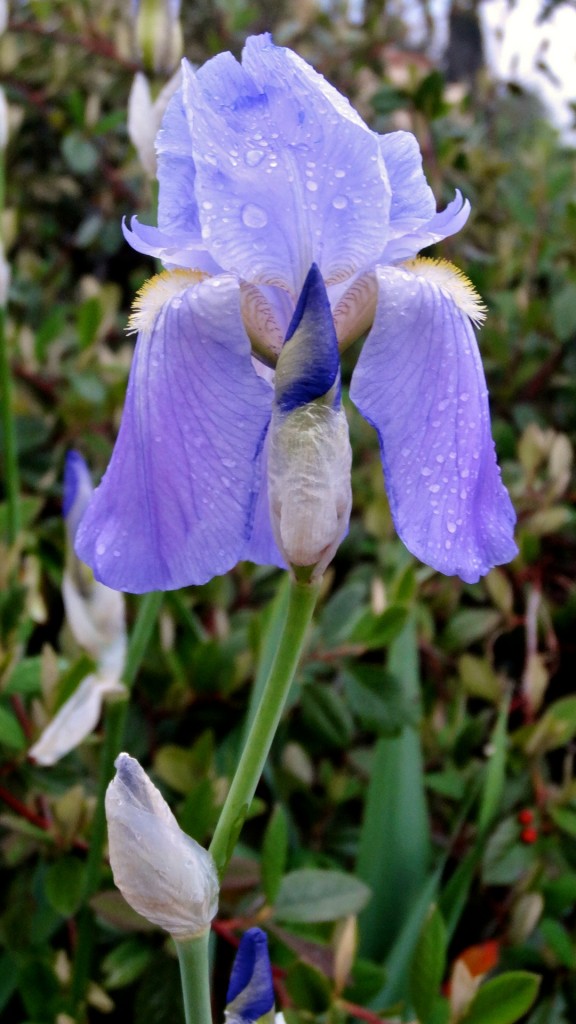 In the silence between your heartbeats
hides a summons.
Do you hear it?
Name it, if you must,
or leave it forever nameless,
but why pretend it is not there?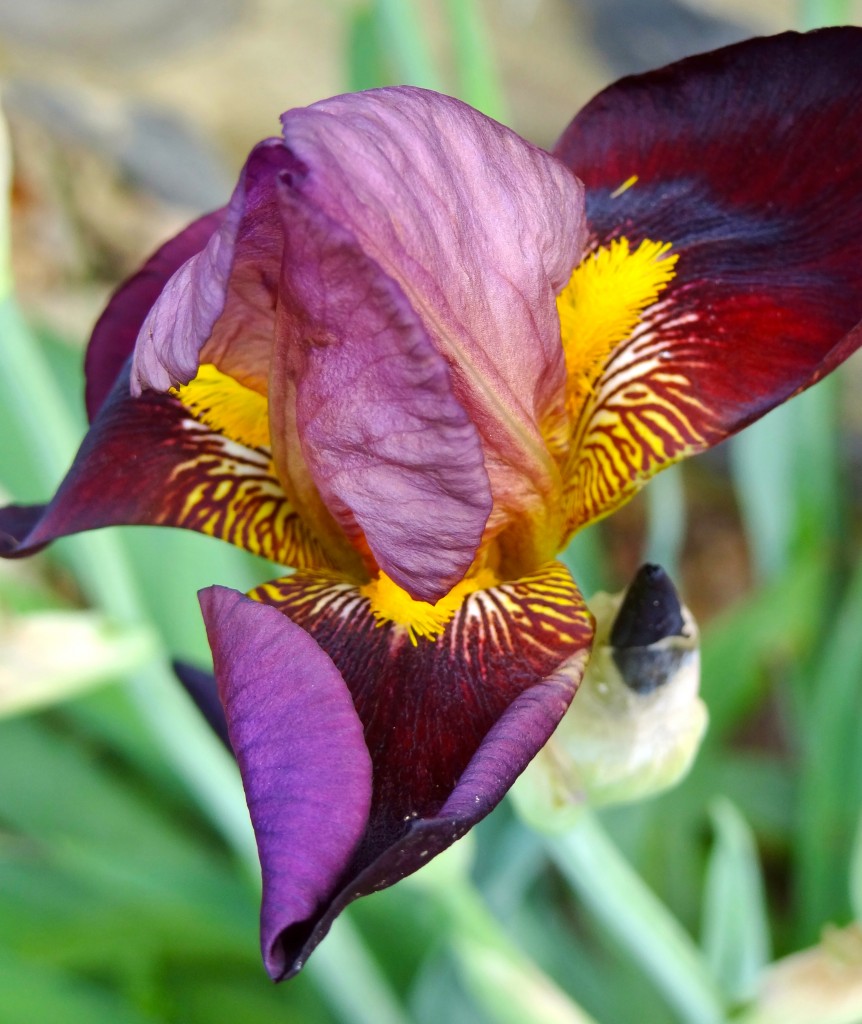 (poem: Terma Collective, The Box)