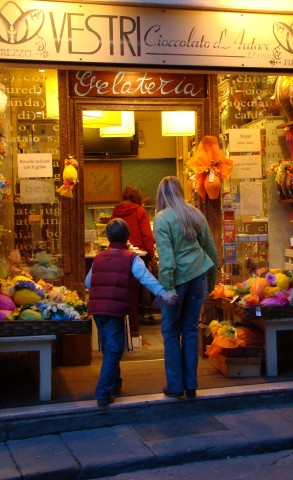 Just before Easter, you can smell chocolate in the air outside of Vestri in Florence. I don't think I'm imagining it.
Vestri is a little artisan chocolate shop that you might miss (at Borgo Degli Albizi 11R). But how could you not stop in your tracks at the sight of this…
Baskets by the front door are laden with beautifully wrapped chocolate eggs filled with surprises. Some eggs are the size of footballs or bigger. Some are almost too pretty to eat – swathed with colorful foil and elegant ribbons, perched on satin pedestals.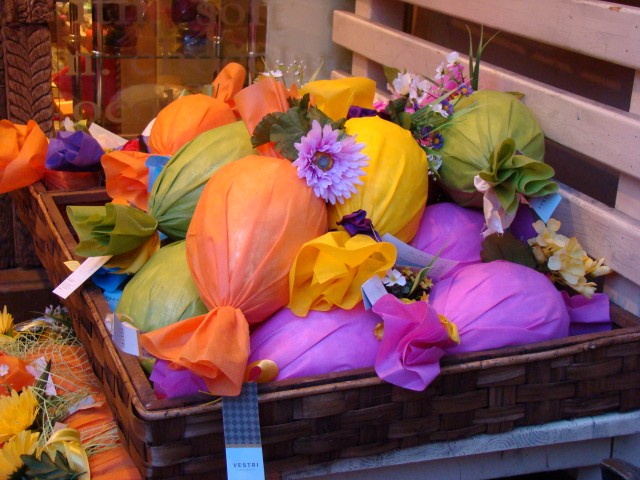 At this time of year, elaborately packaged Easter eggs abound in the confectionery shops around Florence, which has had a love affair with chocolate that dates back to Cosimo III de' Medici, who became the Grand Duke of Tuscany in 1670. Cosimo instructed his court chemists to formulate exotic recipes for chocolate, in a sweet game of political one-upmanship against Spain, which had brought cocoa beans from the New World and mastered the art of chocolate-making. Cosimo's chemists created a jasmine-flavored chocolate drink that wowed the courts of Europe and whose recipe was a state secret until the end of the Medici reign. Vestri has reproduced the Medici recipe with a drink called Cioccolata del Granduca.
Who could pass by…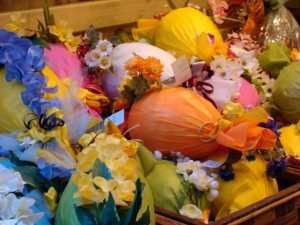 this corner of chocolate heaven?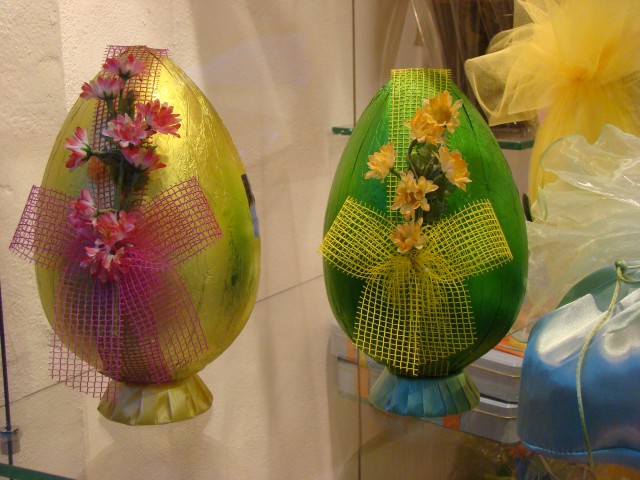 NOT ME!

I should also mention that Vestri's gelato is divine, too.