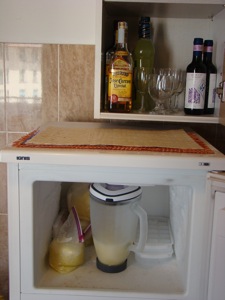 On my first day in Florence – it was mid-June and already hot – I wandered up and down the aisles of the neighborhood market looking for three things: limeade, ice cube trays and tequila. I needed a cold, stiff drink. My cocktail-of-choice is a limey frozen margarita, lightly salted.
There was nothing resembling limeade in the freezer section, so I wandered into the liquor aisle. And there he was, like an old friend from home – Jose Cuervo. I hugged him and put him in my cart.
I was astonished to learn that limes are an exotic fruit in Italy – they come from Spain and Morocco. There was a small box of them in the produce section. I bagged up the best ones (about a dozen) and hugged them, too. I eyed the mounds of plump Sicilian lemons and filled another bag.
My apartment fridge had a small freezer compartment that could hold a couple cartons of gelato and a blender pitcher. I had no ice maker – a very foreign concept in Italy – only one flimsy ice cube tray. There weren't any ice cube trays in the market's kitchen aisle.  But I found plastic bags, with little compartments, that you fill with water and freeze. (I never figured out how to seal the bags, so I hung them from the freezer shelf with clothespins – very Italian, I thought.)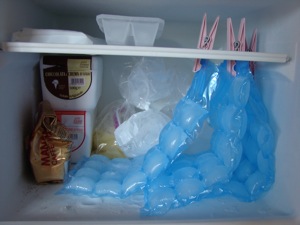 It took me a few days to make enough ice to fill a blender pitcher – and it took those few days to find a store that sold blenders – another very foreign concept. I also bought an electric juicer with a powerful motor…and went to work.
After a few attempts, I perfected the recipe. As you'll read in the book, my taste-tester was an Italian playboy who likes his drinks sour and his women sweet.
Mamma mia!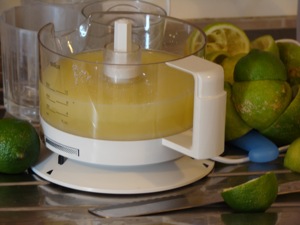 And so it began, the year I lit up Italy – one margarita at a time. 😀