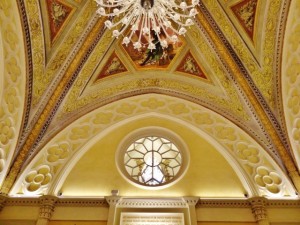 There's a "pharmacy" near me in Florence that's not exactly your neighborhood Walgreen's.
You might miss it if you're walking down Via della Scala (close to the train station). There's a lovely little display window next to the unassuming front door at No. 16.
But when you open that door and step inside, be prepared to be wowed.
The Officina Profumo-Farmaceutica di Santa Maria Novella, as it's called, was a monastic pharmacy in the 1300s. The Dominican friars cultivated medicinal plants in a garden near the church. They distilled flowers and herbs, prepared essences, elixirs, ointments and balsams. During the plague of the late 14th century, they sold rose water which was thought to be an effective disinfectant.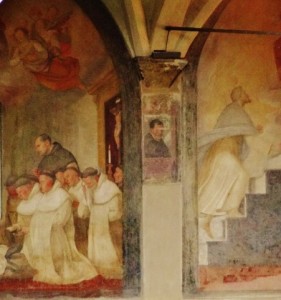 The present pharmacy at Santa Maria Novella dates back to 1612 and still uses some of the original recipes.
On a recent visit, I felt transported by the perfumes of sachets and colognes. I would have preferred hearing monks singing vespers on the store's sound system. But instead Barbra Streisand was singing Make Someone Happy. The management definitely plays to the tourists who flock to this place.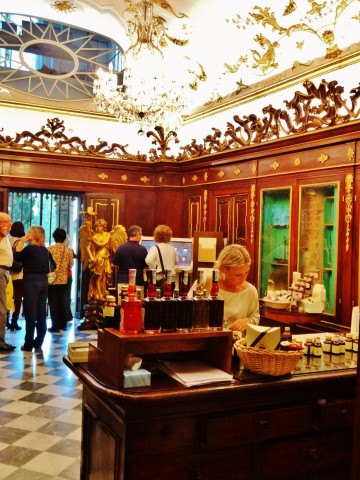 The merchandise is pricey, but you're free just to look around. There's a complimentary product list, available in a dozen languages and printed on beautiful Italian paper, that's suitable for framing.
A small bottle of the friars' rose elixir goes for €20 (about $26). But it's sure to cure whatever plagues you (groan) – and will make you very happy.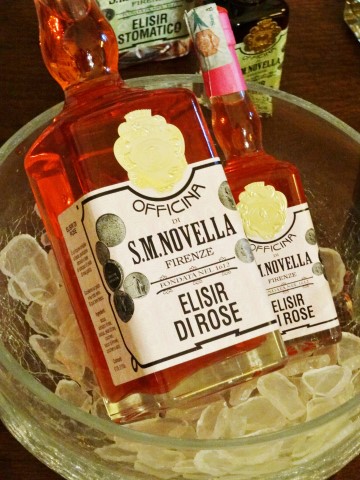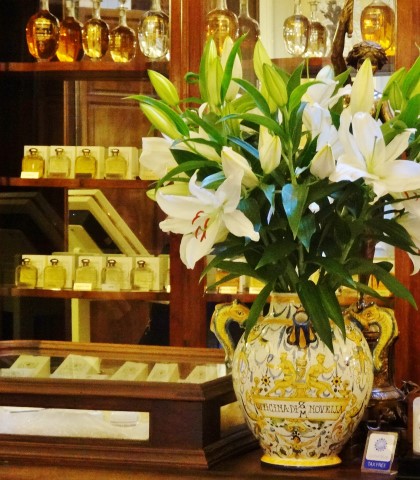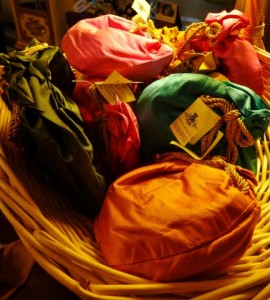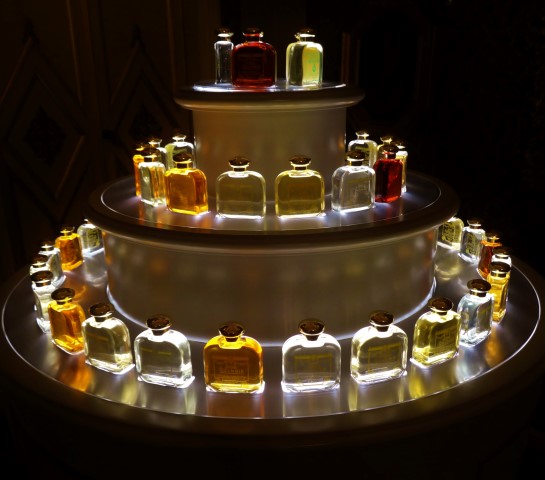 Indeed…be prepared to be WOWed.