Hidden Faces of Florence
{ The hidden faces of Florence }
I didn't see him at first as I snapped this photo.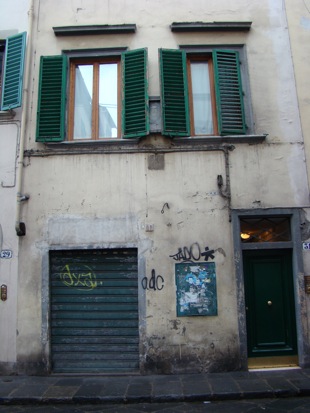 And then he caught my eye, peering at me from between the shutters…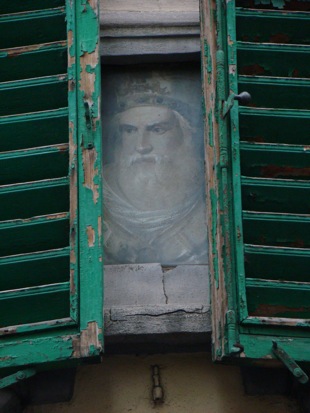 I stepped closer,
wanting to know his story…
On a stormy day in June 1699,
a religious procession was passing by this house
when the owner – a man named Zazzerini – gave the priests refuge from the rain,
along with a sacred relic they were carrying…
the head of St. Zanobi, the venerated first bishop of Florence.
(Get your head around that!)
If you want a glimpse of St. Zanobi,
you'll find him on Via della Pergola,
hangin' out at Zazzerini's place.