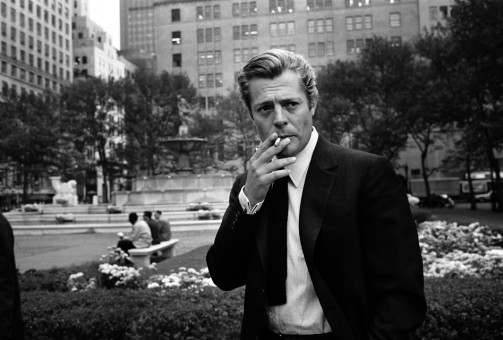 It was a beautiful Sunday afternoon. The first hint of spring was in the air. I was crossing a piazza in Florence when I noticed I was walking toward a man who was watching me.
He wasn't exactly Marcello Mastroianni.
But what transpired in the next few minutes was straight out of Italian cinema.
"Signora…" he said as I approached. He stepped toward me, wanting my full attention. He spoke Italian at first, but quickly switched to English. He raised a hand as if to cup my face, then rested it on his chest, presumably to quiet his thumping heart.
I could have given him a dirty look or worse. I have a male friend in Florence who does a funny imitation of me scowling at him on the night we met, when he followed me out of a bookstore wanting to talk to me.
So much hangs in the balance with chance encounters. You have to decide in an instant if you've come face to face with a pervert or a nice guy you'd like to have in your life.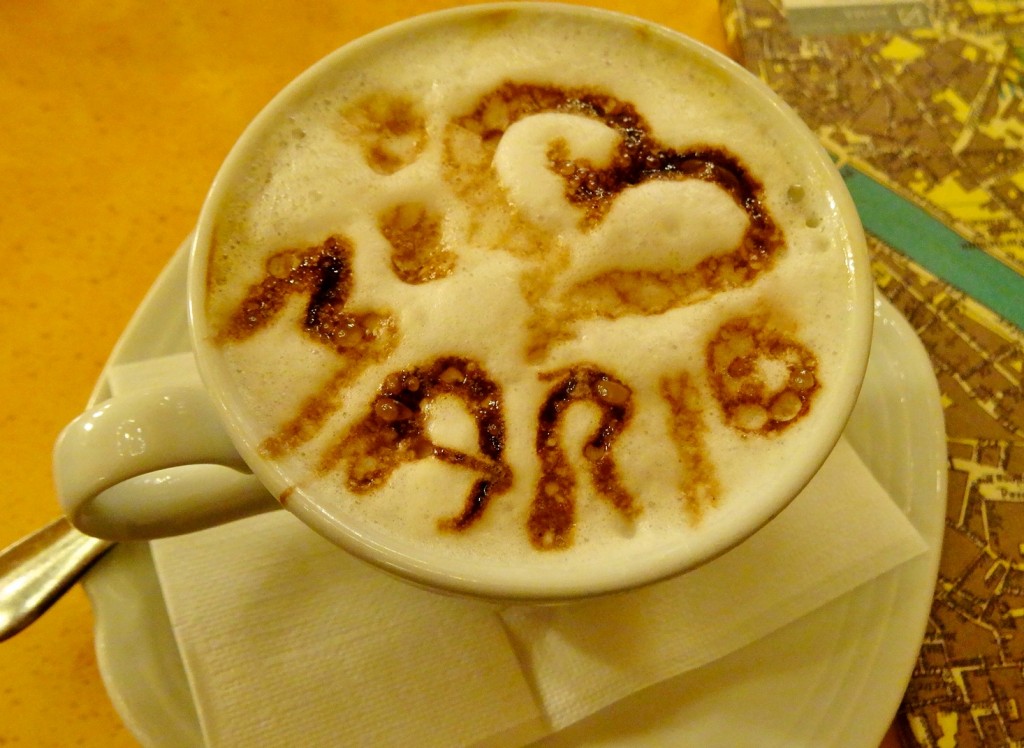 I looked intently at this man in the piazza, trying to find a clue in his eyes. He wanted me to have coffee with him. If not today, another time. I hesitated when he asked how he could reach me. Would I give him my phone number, he asked. Non è possibile?
In the piazza on that spring afternoon, love was all around. Couples kissed. Friends embraced. Children ran gleefully into their parents' arms. I felt a tug on my heart strings.
But I shook my head and said to the man, "I'm sorry. It is not possible." From our very brief conversation, I already sensed complications.
He nodded sadly and then kissed me gently on each cheek. For an instant, we could have been lovers in an Italian movie.
I walked away, smiling. It was a lovely spring day in Florence and amore was everywhere. In that moment, that was enough for me.
p.s. The cappuccino in the photo was from an amorous barista in Rome.