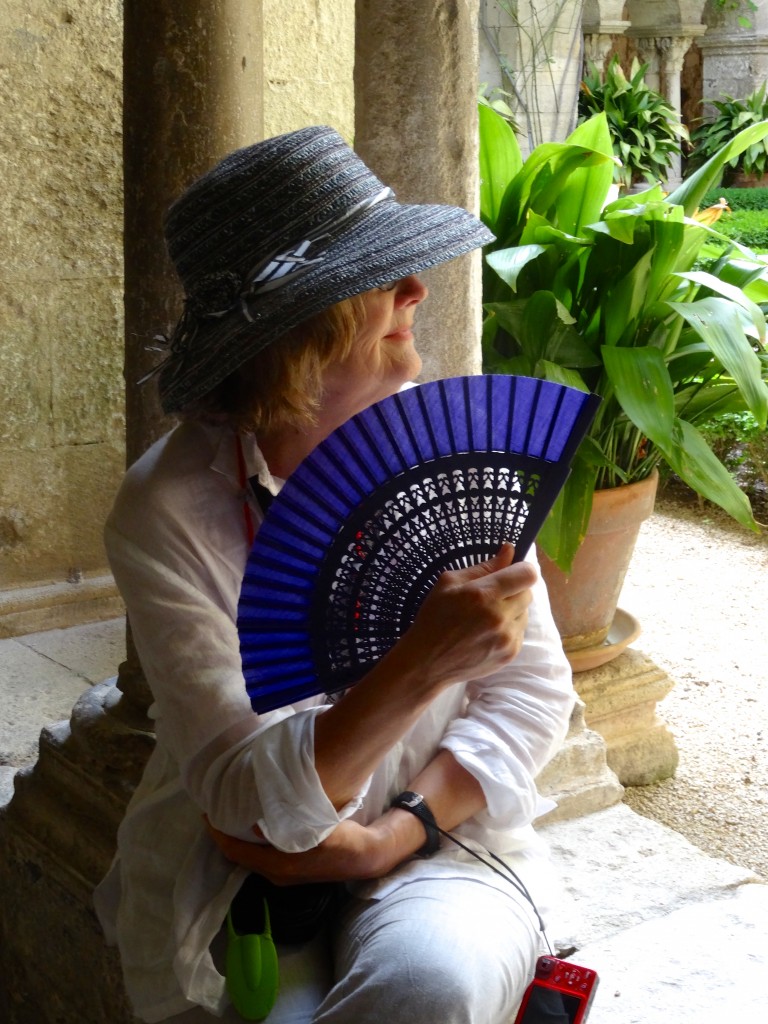 I think of us as Judi (Dench) and Maggie (Smith) in the Merchant-Ivory film A Room with a View.
We've become intrepid travel mates, my Aussie friend Sue Farrelly and I. Both just in our 60s, we're ladies from another era whose travel accessories include romantic hats (purchased on location) and colorful fans. The young people we meet — hotel receptionists, taxi drivers, and our seat mates on trains, planes and buses — smile at us, as if to say, "Aren't you two a kick?"
But we're not two middle-aged ladies fanning ourselves into Act 3. Oh, no — not us. We're equipped with the latest electronic devices — smart phones, laptops, SIM cards and Sue's trusty GPS navigator named "Sharon" (a good Aussie name) who speaks to us from Sue's iPad.
Sharon recently prevented us from being swallowed up in what I call the Bermuda Triangle of the Luberon — a triangular patch on the map of Provence, near Roussillon, where our B&B was located. Roussillon is a 7-minute drive from the B&B. But on my first night there (two weeks ago), before Sue and Sharon arrived, it took me a half hour to find my way back in the dark after a lovely dinner in the village. Sharon has saved us from countless wrong turns and usually proves right when we ignore her.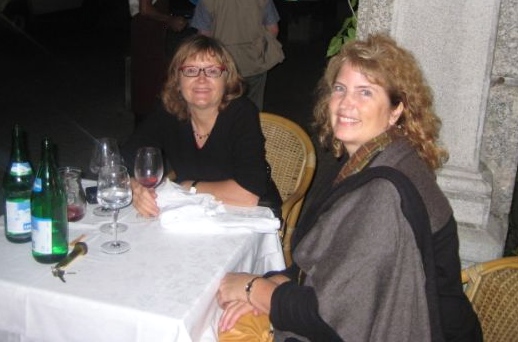 Sue and I met on Lake Como in 2009. >>> One evening, as I was having dinner at a lakeside restaurant, Sue and my waiter approached my table. The waiter, who was holding Sue's wine glass, said, "The signora would like to know if you're British."
"No, I'm American," I replied.
Sue smiled and said in her Aussie accent, "That will do. Mind if I join you?"
Truly, a Judi-Maggie moment. (By the way, I'm Judi. She's Maggie.)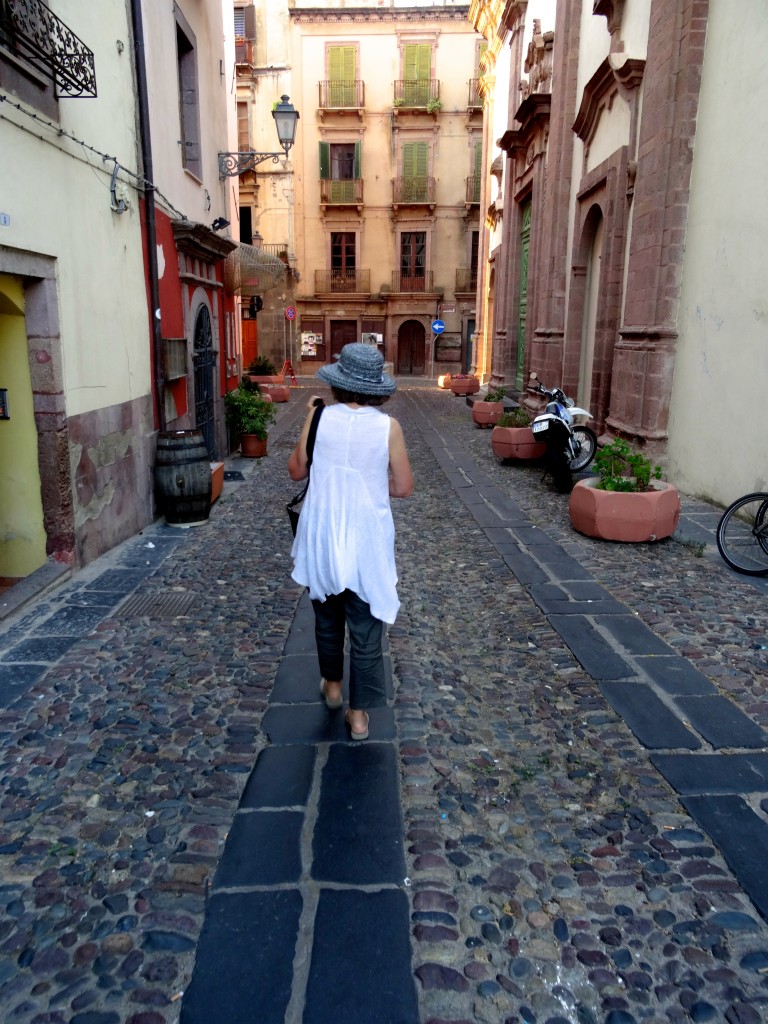 Sue was traveling alone, too, and had walked along the lakefront dining spots looking for a possible dinner mate and chose (lucky) me. We closed the place down that night and, as fate intended, have been good friends ever since. I wrote about this encounter in my memoir Tales from Tavanti.
When I talk with women about solo travel, they often speak of their fear of being alone — and even worse, being lonely as they see the world on their own. But wonderful things can happen when you travel alone. Like meeting someone named Sue.
Sue is a musical theater producer from Melbourne and was the executive producer of the Australian production of Legally Blonde that won Australia's equivalent of the Tony two years ago. When she travels to London to see what's on, she plans side trips to The Continent, as we call it.
Sue and I have covered some ground in recent years. We've channeled Merchant-Ivory as we've seen the sights of Florence. We've traveled together to the mystical fishing village of Camogli on Italy's Ligurian coast and popped over to Portofino, by ferry, for lunch. Last year, our destination was Sicily. We watched steam rise from Mt. Etna in Taormina and fanned ourselves silly on a hot day at the Greek Theater in Siracusa, where Aeschylus staged his plays. (I think Sue should bring one of her musicals there.)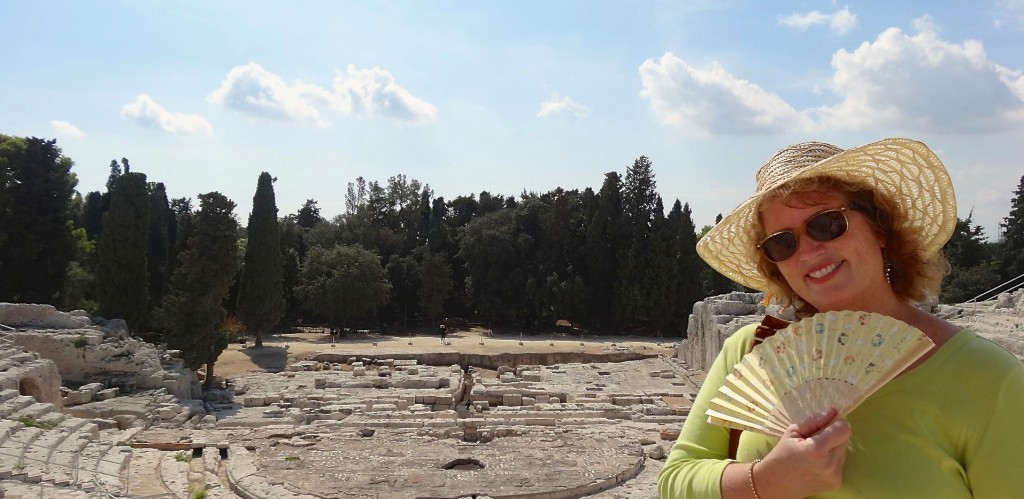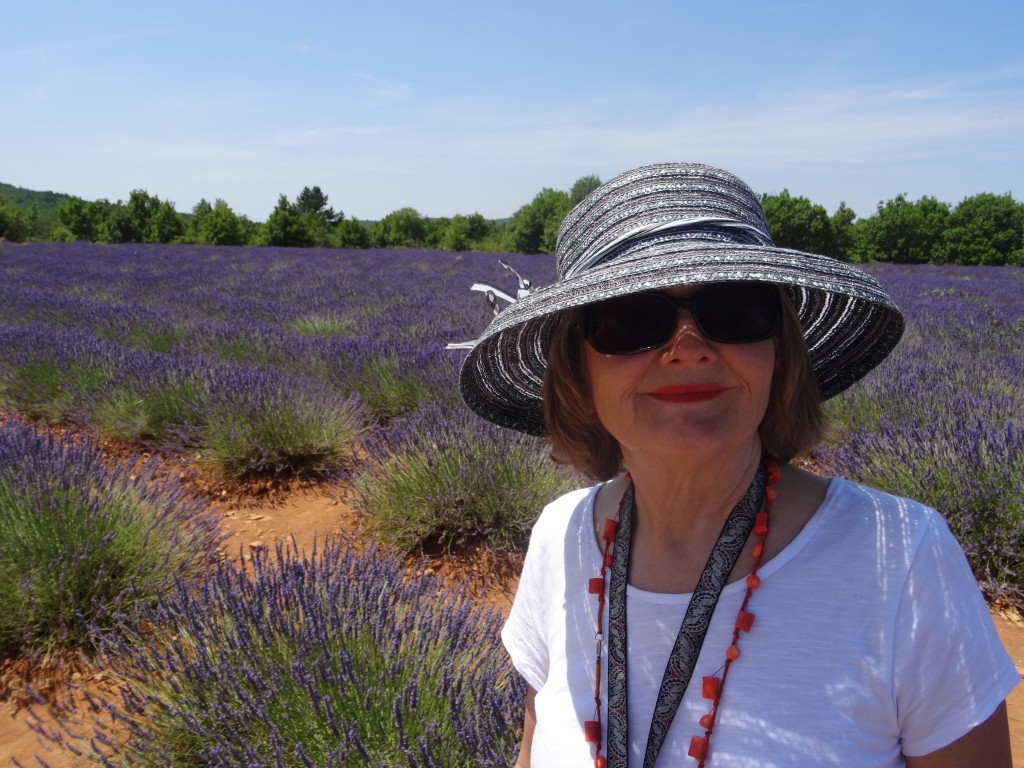 We're now in the midst of an epic travel adventure that has taken us from the lavender fields of Provence to the gorgeous cliffs of Capo Caccia in Sardinia. Tomorrow we leave for the island of Ischia in the Bay of Naples. We spent three weeks planning this trip. We generally don't use travel agents — we love doing internet research, reading reviews on Trip Advisor and checking airline schedules. Then we compare notes on Skype. We are indeed ladies of the Modern Age.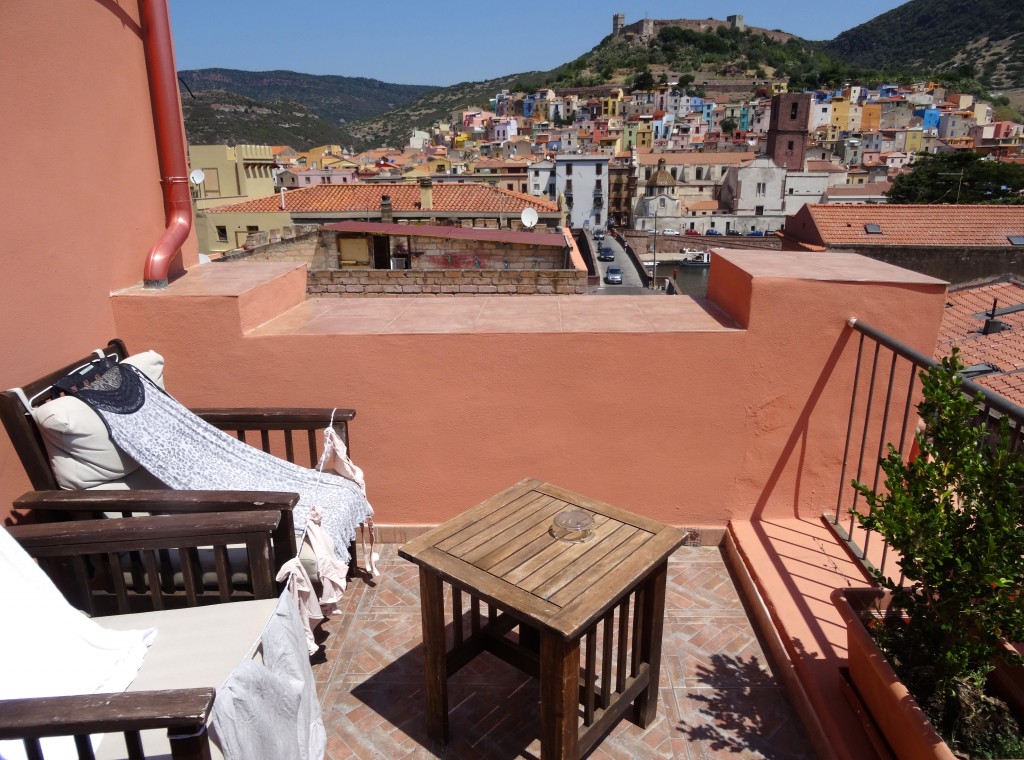 As I write this, we're staying in the Sardinian village of Bosa, at a hotel where we have side-by-side rooms and terraces — with a beautiful view, of course. Sue generously allows me to use her clothesline that we string between our patio chairs. Nothing like having a Mediterranean breeze blowing through your knickers.

We're at that age, when meno meets pause, which means our colorful fans get a good workout. We escaped the scorching Sardinian summer heat the other day, taking to our rooms for riposo. I spent nap time listening to my Christmas playlist and took comfort in Michael Bublé singing Let It Snow. That night at dinner, I told Sue, "If I had a choice tonight between sleeping with a hot guy or with my air-conditioning remote, I'd choose the remote — absolutely." 😉
Last night at dinner, fully recovered from our swooning spells, we started plotting the itinerary for our 2016 adventure. Corsica and the Amalfi Coast are looming large.
Sue and I talk about what we're going to be like when we're Judi and Maggie's age. Undoubtedly, we'll be delightfully charming octogenarians whose travel essentials will still include a clothesline, sink stopper, stain remover (Sue is a compulsive laundress), travel iron, Wet Ones for hand cleansing, a corkscrew (I never leave home without one), our gadgets and adapters, and of course, Sharon. Fortunately, Sharon is a lot younger than we are so hopefully she'll still be sharp as a shiny tack.
One day at breakfast, as Sue and I contemplated our day, she looked at the buffet and said, "We could pop a couple of eggs and some bread in our bag for lunch."
I was horrified. "We're not at the egg-and-bun-for-lunch stage, are we?"
Sue quickly rebounded from her moment of insanity. "No!"
Whew. We still have many more miles and years, I hope, of being ladies in hats with fans who lunch on fresh crustaceans by the sea, with volcanoes spewing vapor in the distance.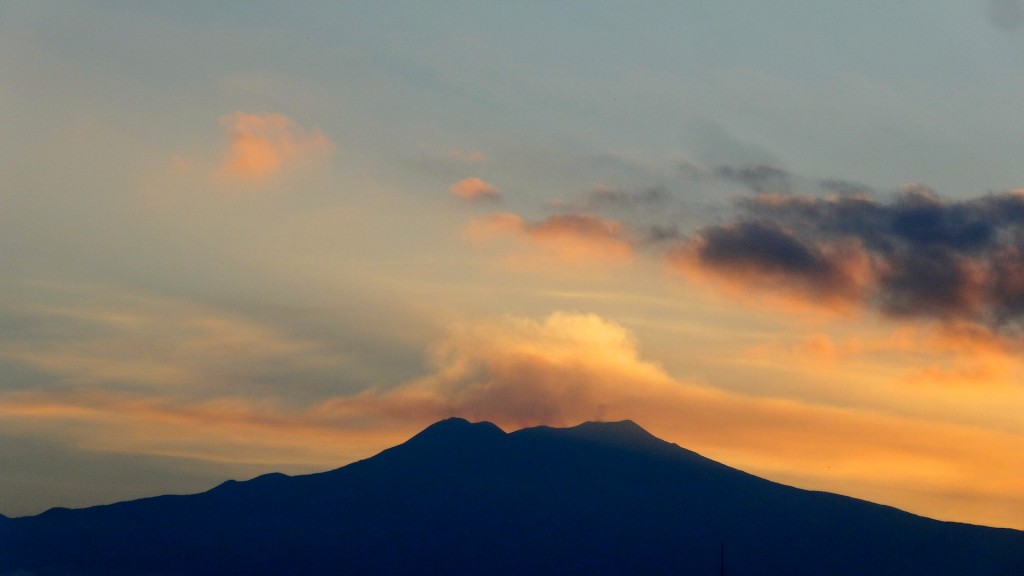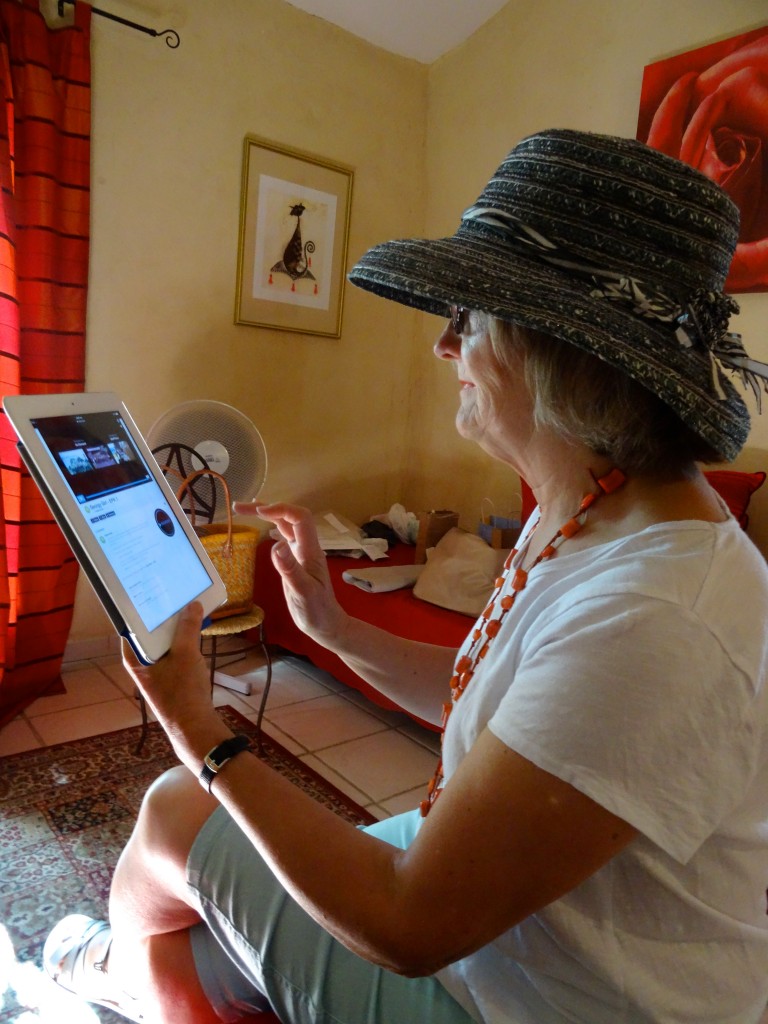 >>> Sue-en-Provence, reviewing a proposed ad campaign for her upcoming musical Georgy Girl, The Seekers Musical, making its world debut in Melbourne this December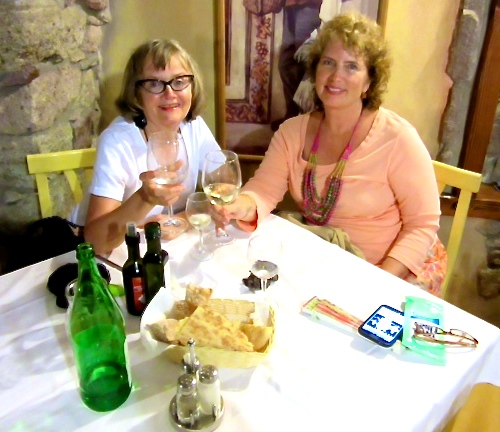 <<< us at dinner last night in Bosa