PUPPET ADVENTURES
This is a page for puppets and their human friends, to tell stories about their travels and adventures together.
Please send a photo of your puppet(s) with a caption or short story to rb@rebeccabricker.com and I'll post it here. If you don't already have a puppet, you can make one with a sock. How? Go to YouTube and type in HOW TO MAKE A SOCK PUPPET.
My puppets are Russo (a rust-colored cat), Picchio (the Italian word for woodpecker) and Topo (Italian for mouse). My puppets and I live in Italy, where we have lots of adventures.
Come with us and join the fun…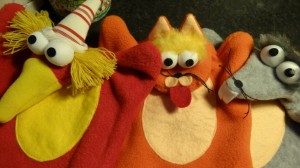 Ciao! We're Picchio, Russo and Topo.
Ciao (pronounced CHOW) means "hi" in Italian. It also means "bye." When Italians say good-bye, they say ciao lots of times – "ciao, ciao, ciao, ciao, ciao." 😀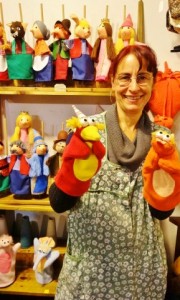 We used to live with Letizia at her puppet shop in Florence.
One day, Rebecca came to visit. She loves puppets. We jumped in her purse and went home with her.
Rebecca's apartment isn't far from Letizia's shop, so we go back to visit our puppet friends and Letizia often.
Rebecca takes us for walks around Florence and we meet lots of nice people…
like Signor Donnino, who paints pretty pictures on rocks.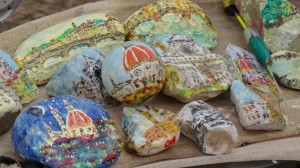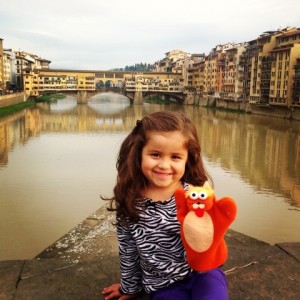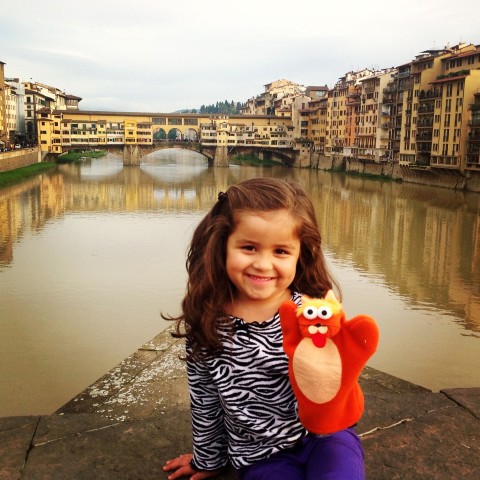 Lauren from Texas is one of our special friends. We LOVE Lauren.
We hope she'll come back to Florence someday. She and her mom are so nice.
We meet lots of nice people on the bridges of Florence.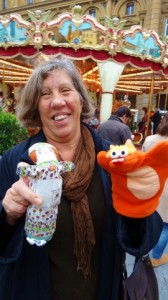 We have a fun friend named Jean who has a little puppet named Judy.
If you come to Florence someday, we'll all go for a ride on the beautiful carousel.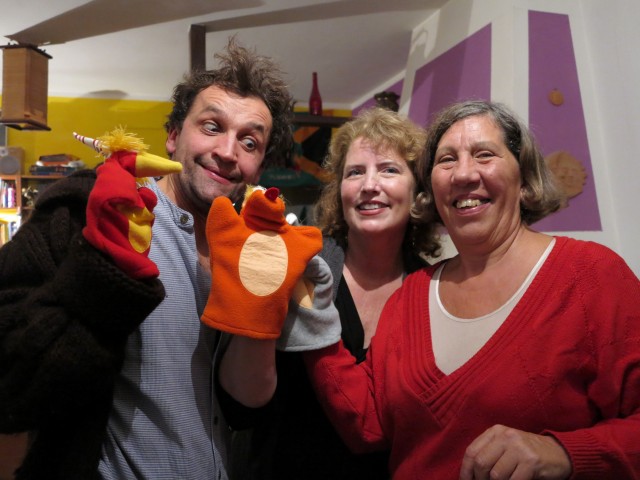 We have a really funny French friend named Fred who puts on puppet shows. He makes puppets, too.