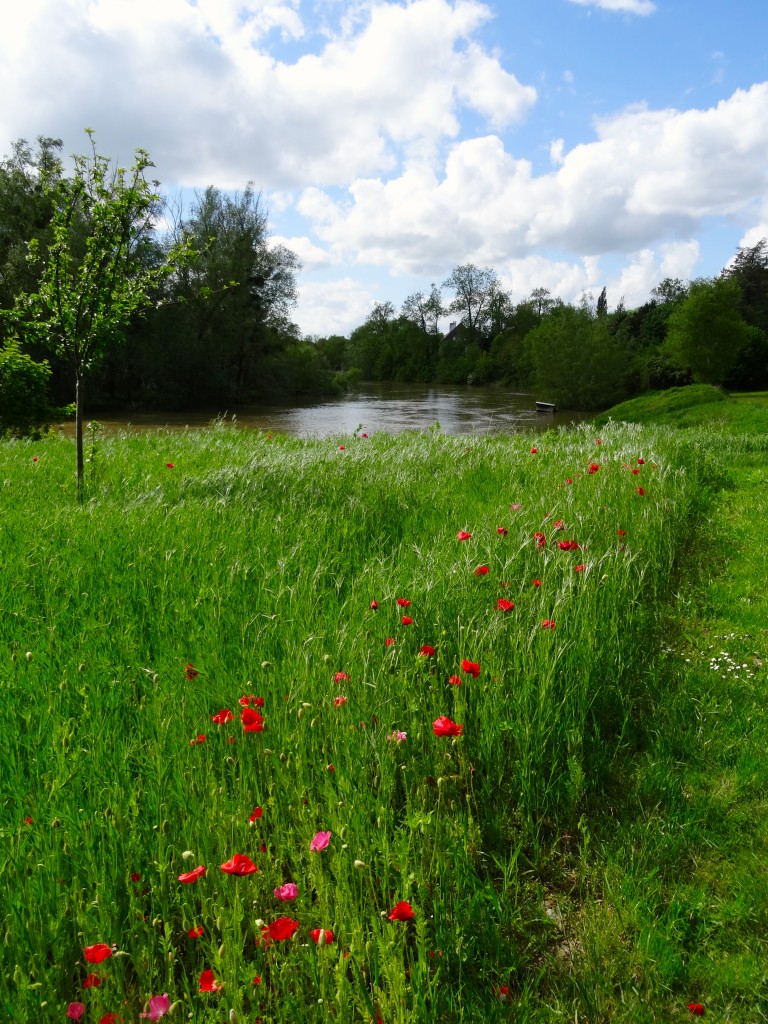 I'm working on a new book — an art-history mystery that takes place in France when Impressionism was upending the art world in the late 1800s.
I don't intend to solve the mystery. Some secrets should stay that way, I think. But I'm doing a little detective work nonetheless that's taking me down a winding scenic path.
For the past several  days, I've been in Normandy, following the footsteps of my characters. Yesterday, one character steered me to a patch of wild poppies by the Seine. Of course, he would, I thought. He had once lived here — in the village of Vetheuil — when he was a struggling, destitute artist. And he liked to paint poppies.
As I walked up the lane from the river, back to the main road, I saw a grand stone house on the cliff above me. (I've invented a mansion on the cliffs of the Seine in my book.) I snapped a photo, not noticing the modest house below it, a few feet from the road. Then a plaque caught my eye. Not only had I been walking in this artist's footsteps, I was now standing at his front door. A happy happenstance.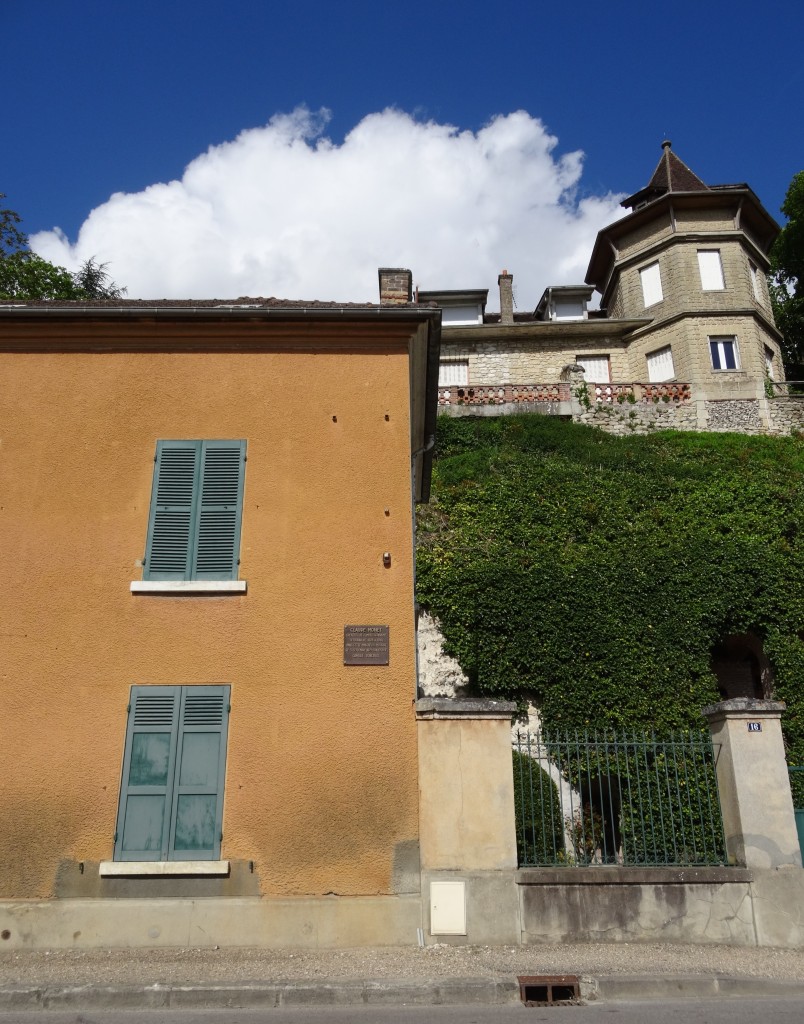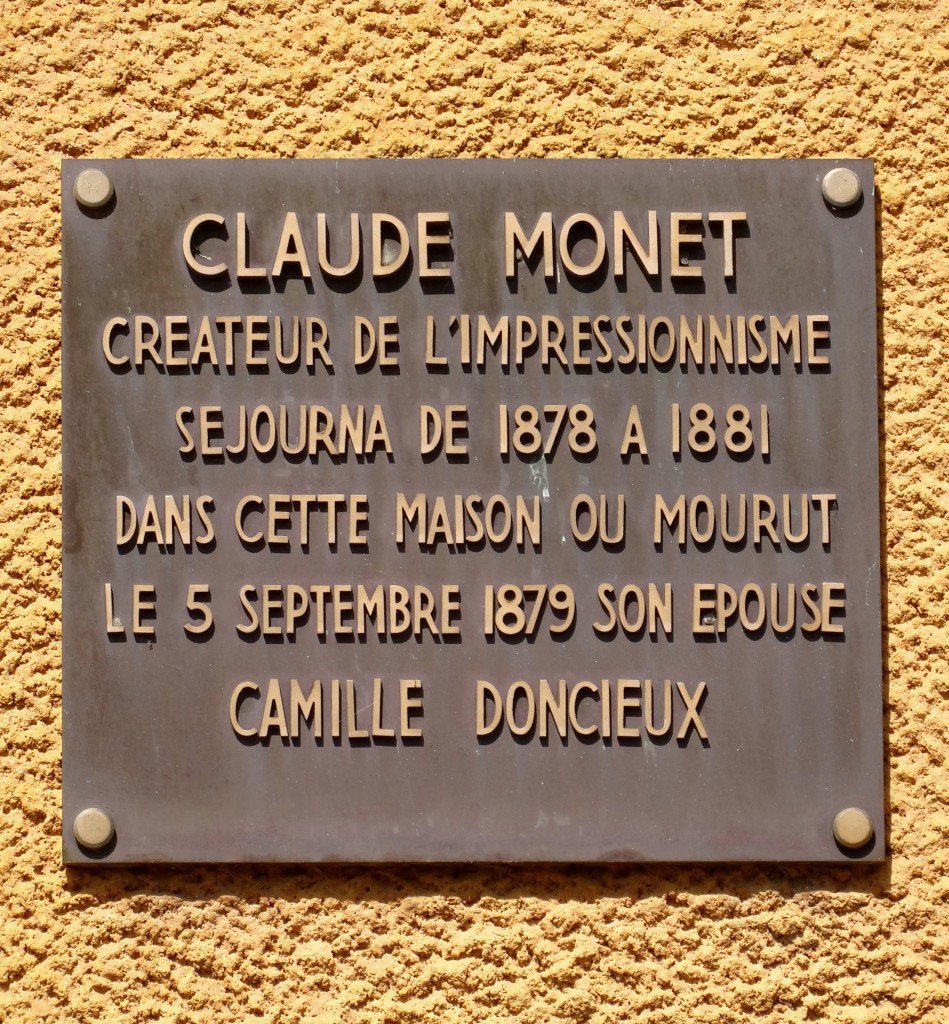 Another character in this story has been with me for a long time. He makes his presence known, sometimes when I least expect it. I looked up at big puffy clouds drifting across a very blue sky yesterday and saw a weather vane, spinning in the breeze, on top of an old brick chimney. I looked closer, not quite believing my eyes…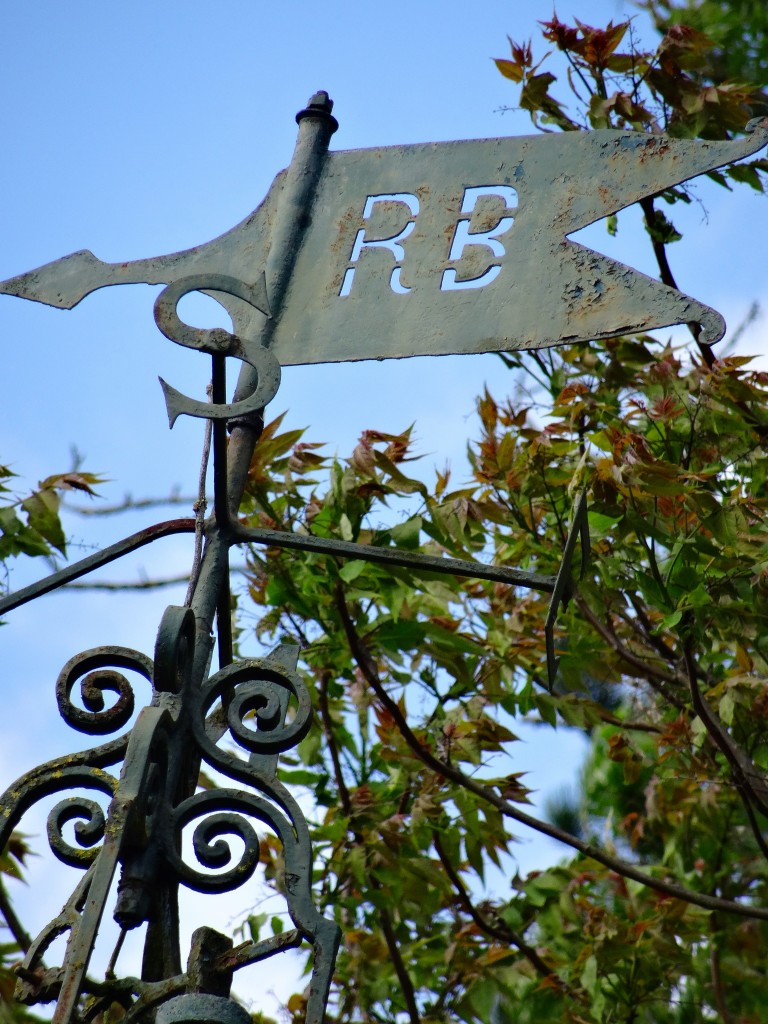 Cut into the metal were my two initials. (I don't have a middle name.) Usually when I hope for a "sign," I don't expect something quite this literal.
The arrow was pointing in the direction of the place, just down the road a stretch, where I stumbled on this story 10 years ago. It's where I 'met' this man, an artist himself — who's at the center of the mystery. He has been tapping me on the shoulder ever since.
I didn't know then what a journey this story would take me on — the book spans a century and two continents. I came to Normandy this week with guidebooks, maps and GPS. But yesterday, I simply followed the "sign." Clearly, this story has a compass of its own. 😉