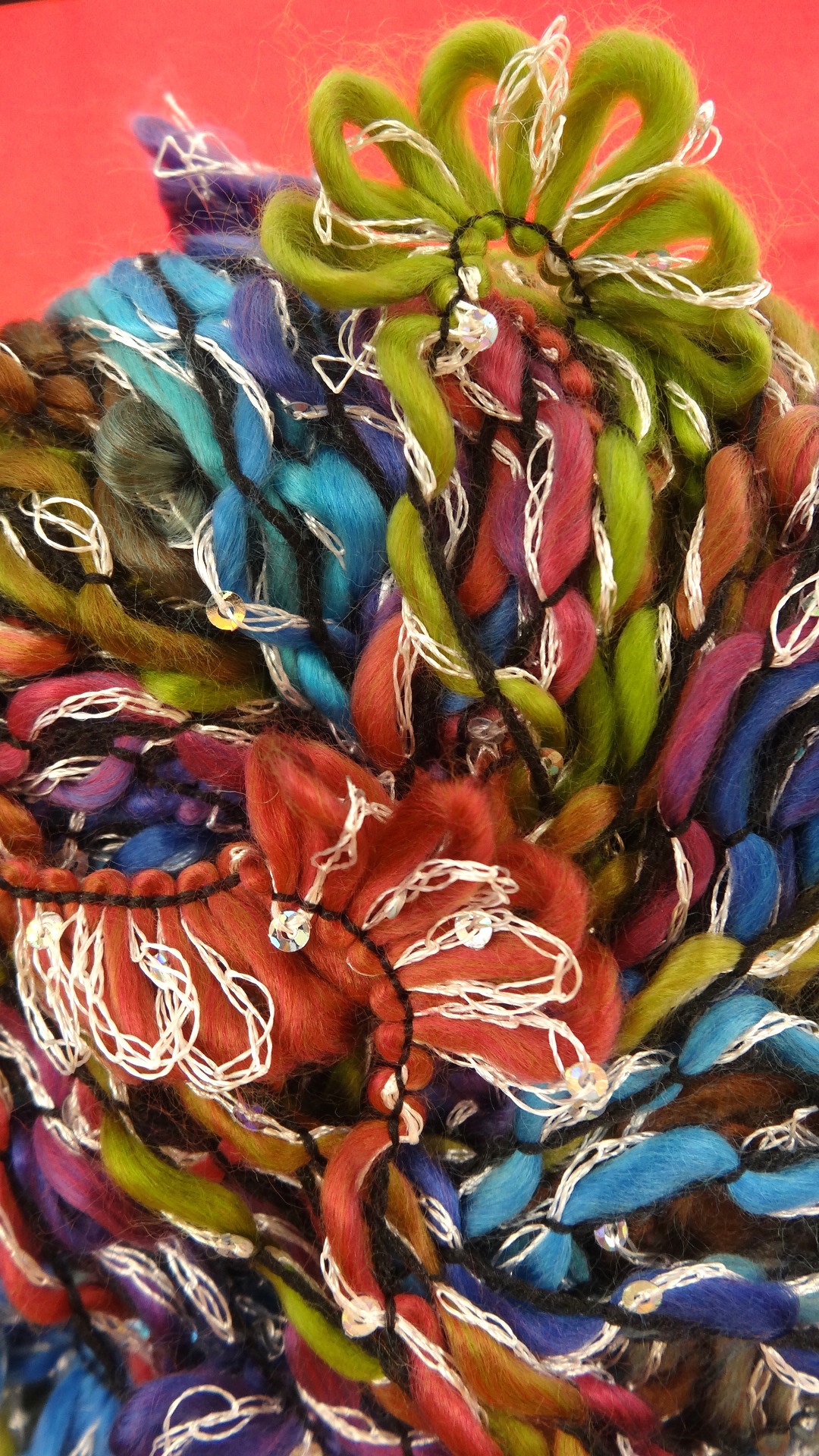 As I was packing for a recent trip to Chicago, to see my mom, I glanced at my knitting bag sitting on my sofa. Inside was a scarf that was almost finished, made of beautiful yarn that I had purchased in Venice a couple of months ago.
My mom, in her younger years, was an amazing knitter. I remember a powder-blue suit she knitted for herself that looked like it had come from a designer boutique. In the early 1960s, she knitted a carnation-pink swing coat with a matching purse and pillbox hat – very much in the style of Jackie Kennedy, who was the First Lady at the time.
Mom made me beautiful sweaters when I was a girl, with lovely, lacey stitches, embellished with knitted flowers, dainty drawstring ribbons and hand-painted buttons.
Her cedar chest was filled with baby blankets, sweaters, caps and booties that she and her mother had knitted for me and my younger sister. Soon after I found out I was pregnant, Mom sent them to me – freshly washed and fluffed – for the daughter she was sure I was going to have.
Well, when that girl turned out to be a boy, Mom enthusiastically got out her knitting needles. She had so much fun knitting boy clothes: cardigans, pullovers, a cute red sweatsuit, and a Christmas sweater with a tree decorated with buttons as ornaments.
My mom taught me how to knit when I was about 8. But I never mastered the skill of picking up dropped stitches – and invariably, I seemed to have a lot of them. I'd watch her patiently weave the lost loop up through the rows, from where I'd left the stitch behind. To me, it was like watching a magic act.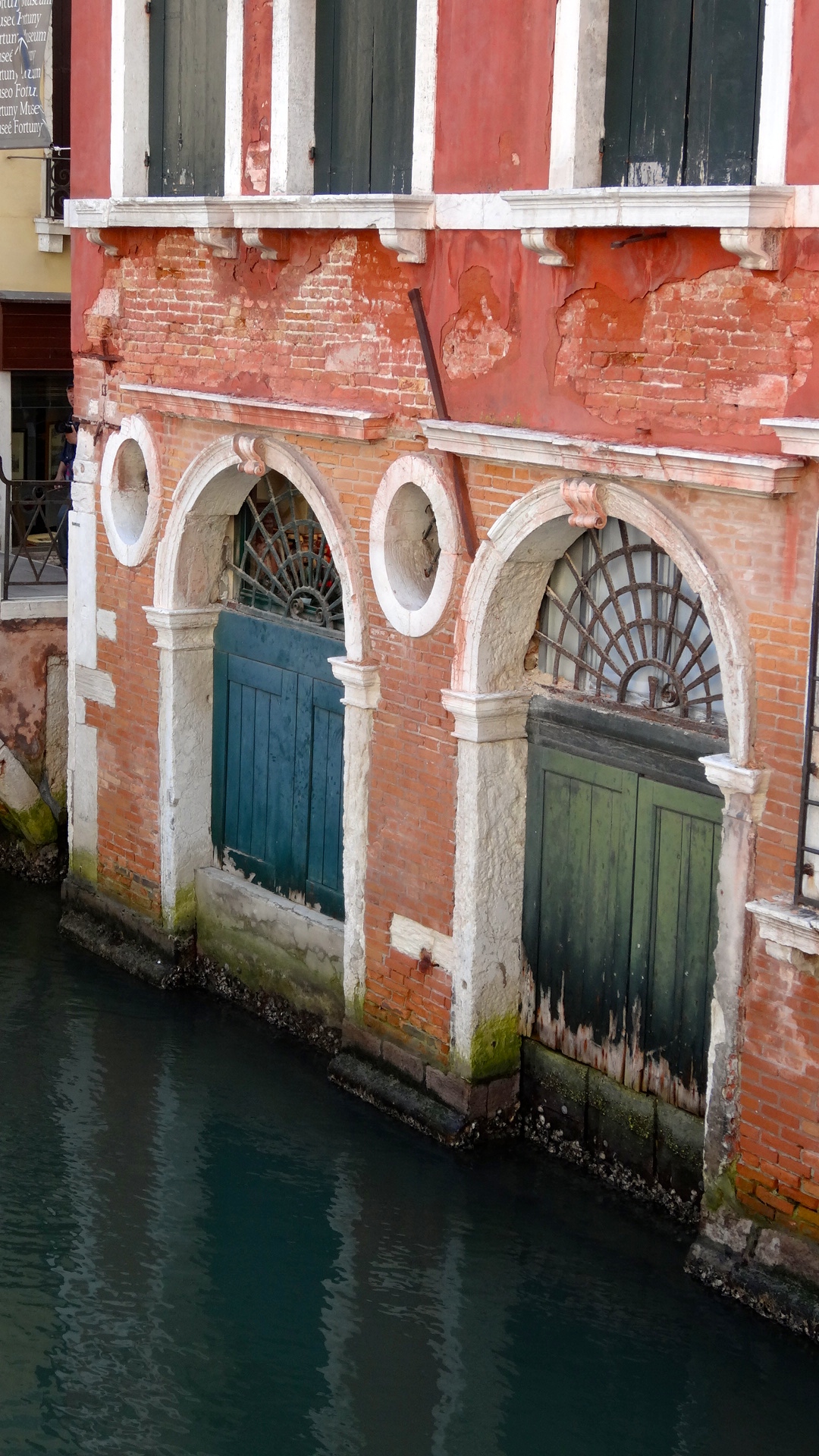 I gave up on knitting, until a couple of years ago when I discovered a yarn shop in Venice called Lellabella (pictured picturesquely here >), which specializes in beautiful Italian "art" yarn. The yarns were so beautiful that I was inspired to knit again. Nothing fancy – simple scarves would do.
On my most recent visit to Lellabella, I chose a yarn that was imbued with the colors of Venice on that sunny fall day. Tiny sequins are woven into the fibers, which are spun to form florettes as you knit.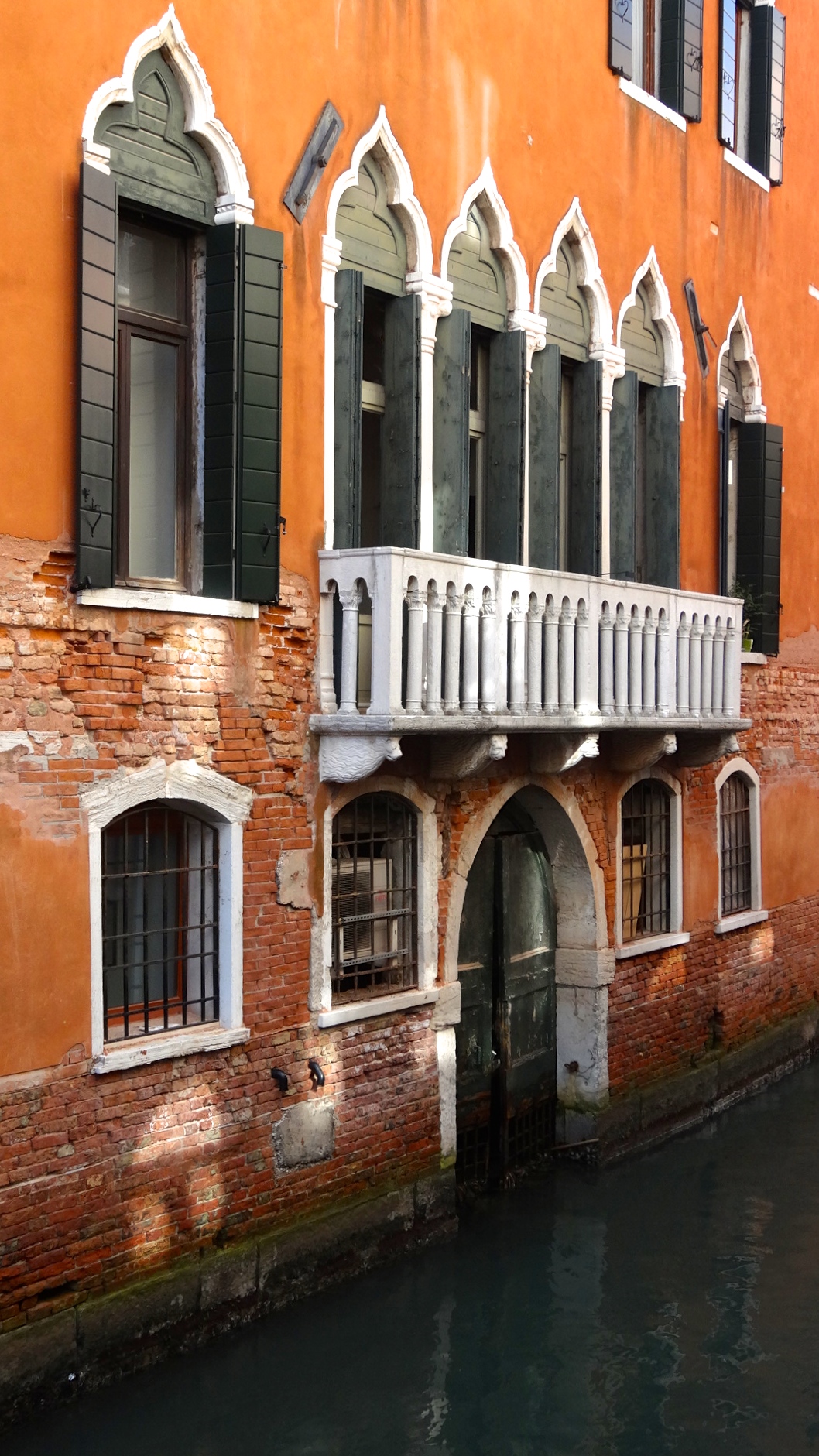 The night before my trip to Chicago, I decided to finish the scarf so that I could show Mom my handiwork. Just as I was casting off, my needle caught one of the florettes. I carefully backed the needle out and re-did the cast-off stitch and finished the final row.
I wrapped the scarf around my neck when suddenly my fingers went through it. A dropped stitch…that one I thought I had caught. I could see the lost loop below the gaping hole. There was no way to mend it. I cut off the finished edge and tried to rip back to the mistake, but the yarn was too finicky for that.
I wish Mom had been there to work her magic. The scarf was ruined.
I had a few more skeins of the same yarn and decided to throw them in the suitcase with my knitting needles. I'd start again, this time with Mom looking on.
My mother has suffered from dementia for the past few years. She's in her own world most of the time. She tries so hard to speak, but her mind has become a bit like the tangled yarn of my scarf.
"I'm sorry I can't talk," she blurted out one day during my visit.
I patted her hand. "Oh Mom, I know how frustrating for you this must be."
One afternoon, I told her the story of what happened to the scarf I had hoped to show her.
"Do you like it?" I asked her, as she took the yarn in her fingers.
"I do, I do," she said.
During the coming days – as she watched, sometimes as she slept – I worked on the scarf. I was careful to count stitches every few rows to make sure I hadn't left any behind.
"Can you help me count?" I asked her one day. To my surprise, she counted with me to 20.
While knitting, I reminisced with her and reminded her of the year she made 120 dozen Christmas cookies. It was her tradition to make cookie platters for friends and neighbors. I always enjoyed delivering them. There were a lot of trays to deliver that year.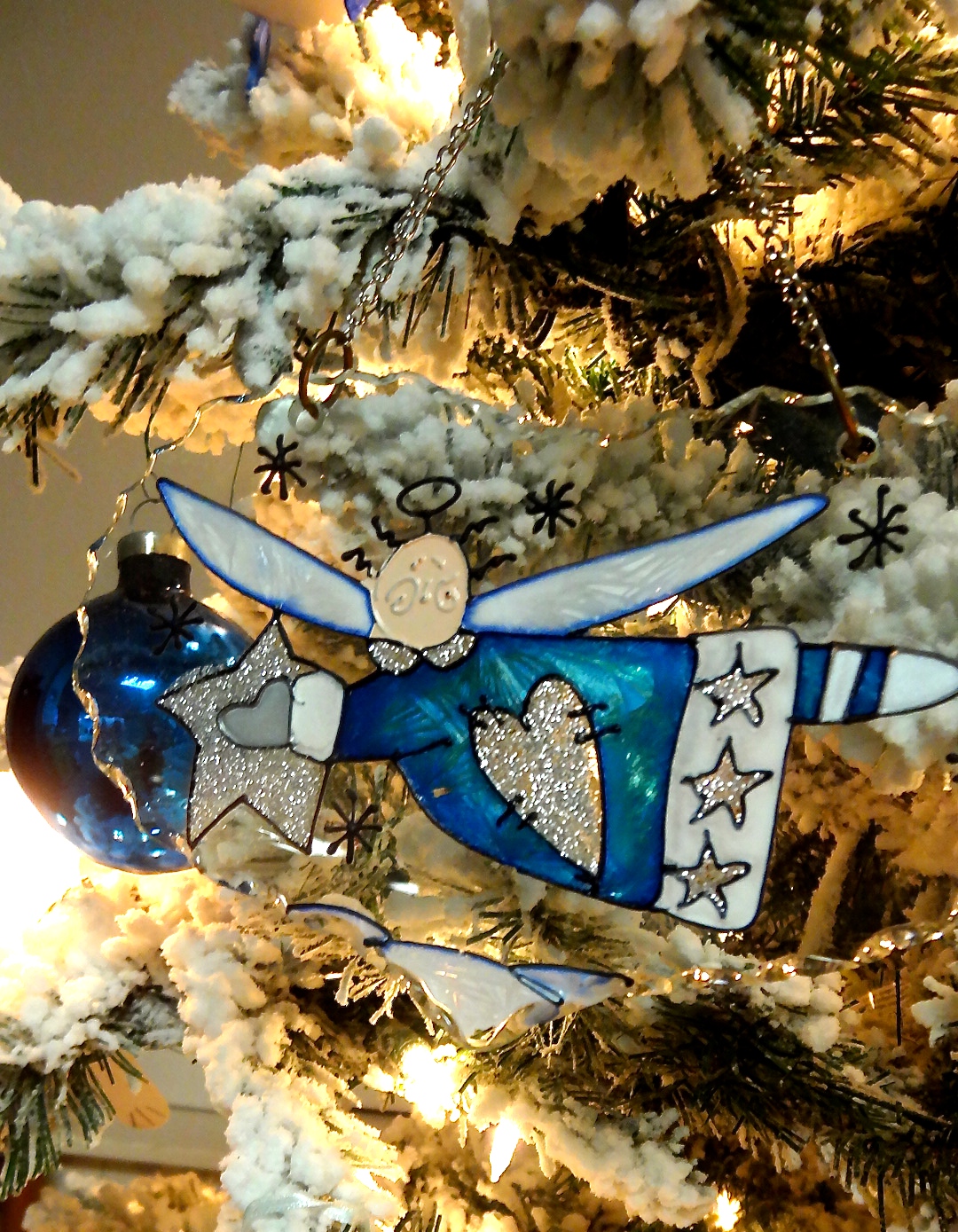 After a nap one afternoon, Mom said to me, "Let's go, girl."
"Where should we go?" I asked her. "I've got an idea."
I sang Jingle Bells as I wheeled her to the Garden Room, which has a lovely view of a courtyard where the bushes and trees were dusted with snow. My dad used to take her to this room for ice cream every afternoon. I rolled her chair close to the window. A squirrel peered at us from his perch on a bare branch. At a nearby table, three Hispanic women played dominoes, chatting in Spanish. The grandmother, who suffered from dementia, won four games in a row. And then grandma wanted to start laying bets.

On another day, Mom and I sat together in front of the Christmas tree in the activity room. We listened to Rosemary Clooney's Christmas album. Mom hummed along to Rudolph the Red-Nose Reindeer and Silent Night. Snowflakes danced outside the window.
As I knit, I thought of Christmases past, knowing that this will probably be the last holiday season I'll have with my mom. My dad and sister have passed away. The family I grew up with will soon be gone. Sometimes, I'd put my knitting needles on my lap and close my eyes, willing myself never to forget the happy memories.
Finally, the scarf was finished. I very carefully cast off, counting every stitch.
I held it out for her to see.
"Beautiful," she said.
It truly is beautiful because, woven into it, are memories of a lovely fall day in Venice and precious wintery afternoons with Mom.