An Adventure of Your Own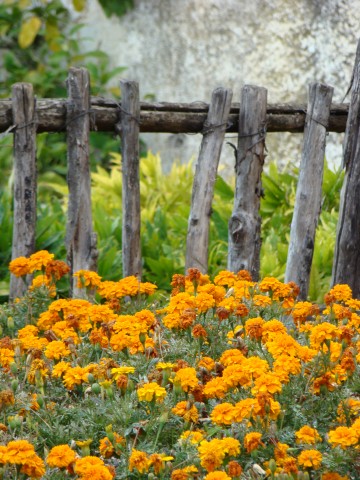 I'm back in Florence for my NEXT BIG THING – an exciting opportunity for me to share my love of Florence, Tuscany and Umbria with women who yearn to experience this fabled region of Italy.
I'm partnering with a lovely Italian woman named Maria Pia, who owns a beautiful B&B in eastern Tuscany, to create a holiday experience that rejuvenates and inspires. An experience that not only allows you to live your Italian fantasy for a week or two, but re-sets your compass and enables you to immerse yourself in the depths of a culture known to spark the fires of genius, creativity and amore.
For centuries, women have traveled to distant lands, looking for adventure, romance or a part of themselves waiting to be awakened. Some have written memoirs, which give the rest of us a starting point for our own journeys.
That's my hope.
I'd like to provide a stage for a transformational travel experience that begins with plucking sun-warmed grapes off the vine as you stroll through a vineyard. Painting a landscape that inspired Leonardo da Vinci. Exploring the back alleys of an ancient village or the remains of Etruscan ruins. Roaming the countryside on a Vespa (mamma mia!). And at the end of the day, coming home to a 14th-century farmhouse where a sumptuous Tuscan meal awaits you – at a table where fellow travelers share their tales.
This is the first chapter of a new book for me – a reservation book where I'd love to see some familiar names next to new friends I hope to make. I have a feeling there are a few among you who have imagined this trip already. So spread the word to your painting group, your book group, your friends who like to travel (this would be a fun high school/college reunion trip), or the women in your family you like hanging out with.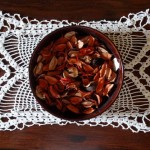 Maria Pia and I will help you create an itinerary customized to your interests: cooking, wine-tasting, hiking, biking, photography, painting, writing, art history, ceramics, textiles, or shopping for everything Italian. We can arrange for expert tour guides to show you what most tourists don't see. If you'd like instruction for special-interest workshops, we can arrange that, too. We can plan day trips and provide access to the studios of regional artisans who are keeping alive the Old World traditions of linen and lace making, sculpting, marquetry and basket weaving.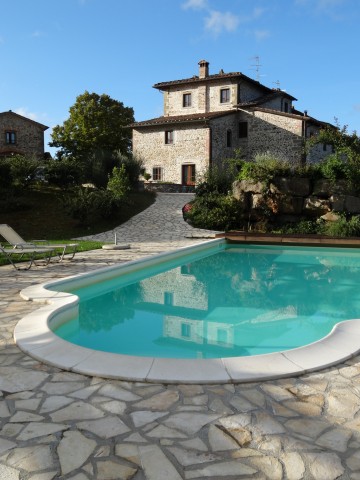 The lovely B&B where you'll be staying – Il Cardo Resort – is in a quiet, rural setting just down a country road from the ancient hill town of Anghiari, one of the most picturesque villages in all of Italy. Il Cardo offers a pool, spa services and beautifully appointed rooms (with wi-fi for those who resist forsaking the ways of the New World). Bikes are available for guests – and motorbikes can be arranged!
Maria Pia and I are organizing these visits around your schedule and preferences. Just tell us when you'd like to visit, how many will be in your group and what your interests are, and we'll provide you with a proposal that will include activities and costs.
I can meet groups in Florence – or Arezzo, if you're coming by train from Rome – and will accompany you to Il Cardo where I'll coordinate your tour activities. If Florence is on your itinerary, I can also give you suggestions about what to see and do and where to shop.
For more details, contact me at rb@rebeccabricker.com – I look forward to helping you plan this trip!