Certaldo
A Tuscan village I've come to love is Certaldo, whose ancient heart – known as Certaldo Alta – is perched on a hilltop overlooking the pastoral countryside.
Certaldo is the resting place of Italian Renaissance writer and poet Giovanni Boccoccio – sometimes referred to as Italy's Chaucer. Last year was the 700th anniversary of Boccoccio's birth. His home is now a museum, in a building restored after the village was bombed during the Second War, as it's called here.
Although Certaldo is only a 50-minute train ride from Florence, it's not overrun with tourists. On a Sunday, the villagers sit by their front stoops greeting neighbors and sharing the week's news.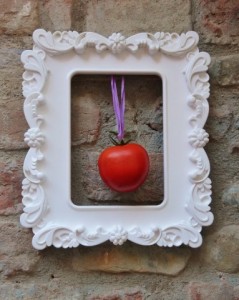 In my wanderings there, I've met local artisans and merchants who are eager to open their doors to visitors I might bring. Does a cooking class with a Tuscan cookbook author interest you? Or maybe you'd like to paint a ceramic tile (that can be fired and shipped home to you as a souvenir). Or what about a printmaking demonstration by a master of his craft?
Half/full-day visits are possible. If you want to linger here, the master printmaker is a wonderful teacher who'd welcome you to attend a three-day class at his studio – lovely accommodations in this sleepy village can be arranged.
For more information, please contact me.