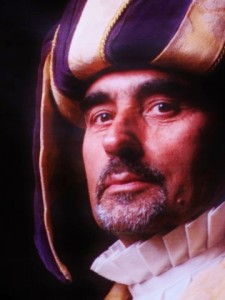 Especially the ones who undress you with their smoldering eyes?
<<<This guy's eyes seemed to follow me down the street and he was just a face on a poster!
The first things I notice about a man are his eyes and his smile. The light of a soul shines through the eyes and the smile. (When you feel the pull of a black hole, best not to linger.)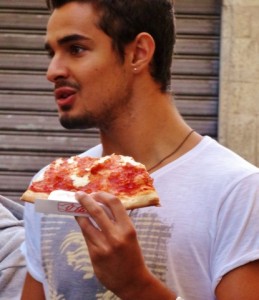 What is it about Italian guys? Like this one>>>
…who turn heads just walking down the street eating pizza.
Italian men are a blend of Romeo and rogue, fire and ice (especially when their egos are bruised).
The best of them sing to you and kiss your hand. They might tell you a story that's more false than true. But at the end of the day, will it matter all that much?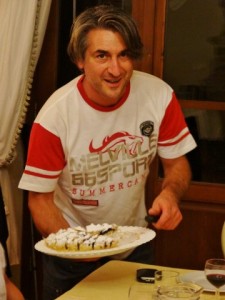 <<<Charming Rosario served a dessert he made called "diet cake," claiming he forgot the sugar.
"What's that white stuff on top?" I asked skeptically.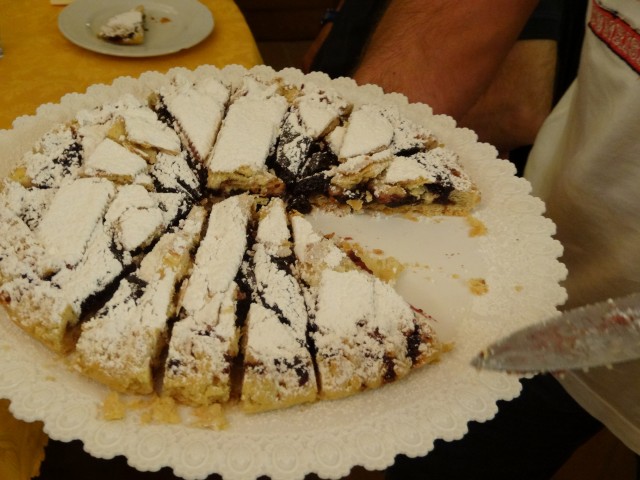 "Oh that is nothing."
And for a moment, I believed him.
So what is it about Italian men?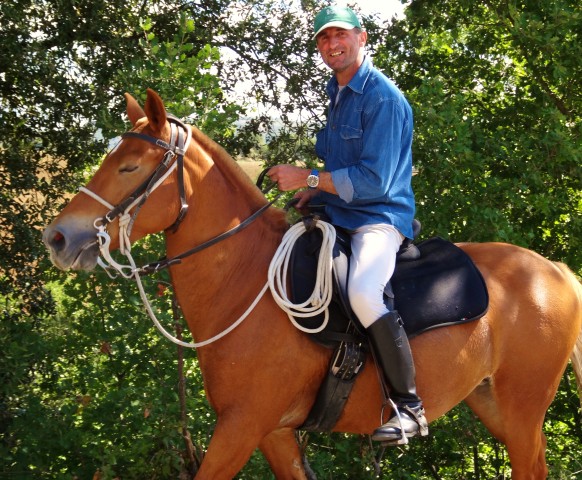 When this man passed me on the road, on his beautiful horse, I would have taken a ride with him anywhere.
Something about his eyes and smile. 😉