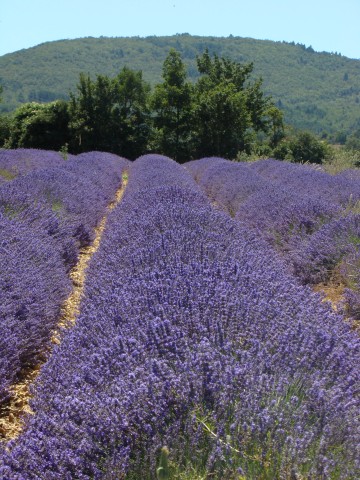 If you could travel anywhere in the world, where would you go? That special place you escape to in your daydreams. A beach in Bora Bora? A vineyard in Tuscany? A mountaintop in Nepal?
For years, my dream destination was the lavender fields of Provence. It all started with a gorgeous calendar photo of a lavender field on the high plateaus of Provence's Luberon region. I wanted to step into that photograph and experience the beauty of this place.
I'm probably not the first visitor to the Luberon who has driven off the road at the first glimpse of a lavender field. I jumped out of my rental car (two wheels in the ditch). I gingerly stepped between the mounded lavender rows, my feet sinking into the soft rocky soil. A goat's bell chimed in the distance, accompanying a choir of humming bees and boisterous singing cigales (French cicadas). I was knee-deep in lavender, listening to Nature's symphony, when suddenly a warm breeze turned the air to perfume.
Experiential travel is about sinking knee-deep into a place. Getting ochre-red dirt between your toes. Following a whim down a winding road, with a hand-painted sign as your compass needle. The sign I followed read "Chemin des lavandes" – of course.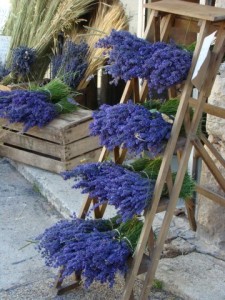 Waiting at the end of the Lavender Path was a 12-year-old boy on a bike, eager to greet me. "Bonjour, madame!" He pointed the way to his family's farmhouse, at the edge of a field in full bloom. I followed his lead, and before I had parked the car, he had run to fetch his "maman." She was as lovely as her lavender products. With the help of her 16-year-old daughter, who spoke some English, we were able to have one of those conversations that depends a lot on hand-waving.
I wanted to buy some of their lavender gifts, but I had only U.S. dollars (the only ATM in the village was out of order and the bank was closed for the weekend). They had never seen an American dollar, so I showed them how to morph George Washington's face into a mushroom – a clever folding technique I learned in my well-spent youth.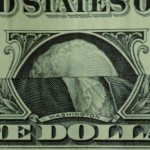 They watched me curiously, looking a little unsure of this American woman who had arrived at their doorstep and was now doing origami with a dollar bill. Luckily, I knew the French word for mushroom. When I collapsed George's forehead onto his neck and declared – "Voila! Le champignon!" – they nearly split their sides laughing.
On my return visits to the Luberon, I would visit them again. And we'd always laugh about that day – when George and I wandered down Chemin des lavandes.
This week, I'm doing a workshop titled Planning Your Dream Trip, at a wonderful travel bookstore/outfitter called Distant Lands in Pasadena, California. My target audience is women who want to travel, but need a nudge and some trip-planning advice. I've asked them to come with a fantasy destination in mind. But before we talk about itineraries and checklists, I'm going to ask them to think about why they're drawn to their chosen destination and what they hope to experience while they're there.
I have a good feeling we're going to launch a few journeys that might veer off the tourist trail…
where untold delights and discoveries await.
What's your travel fantasy?