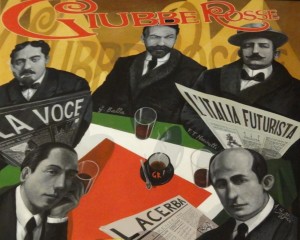 There's no other cafè like it in Florence. It's where the ghosts of generations of writers and artists linger still. It's my favorite place to write – out under the canopy on a lovely summer's day or in the cozy reading nook where newspapers are displayed on bamboo holders. I've filled countless journals at Giubbe Rosse.
It's where drinks are served from a recipe book created by Italian Futurists who hung out at the bar a hundred years ago, dreaming up cocktails of the Future.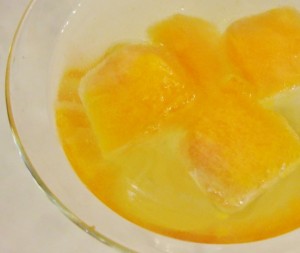 This one is called "Inventina" >>>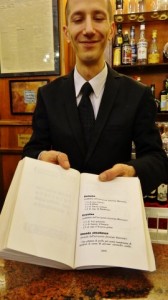 The bartender shares the recipe from the futurismo cookbook Cucina Futurista:
Equal parts Asti spumante and pineapple liqueur with orange juice ice cubes.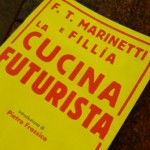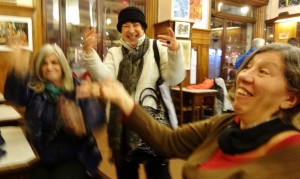 Giubbe Rosse is where stories are told with a blur of hands – where sometimes, a storyteller has an epiphany mid-sentence.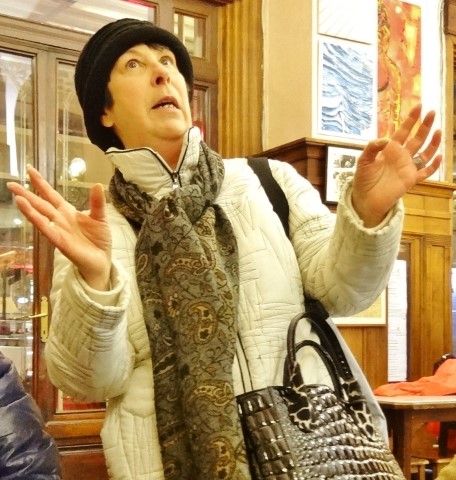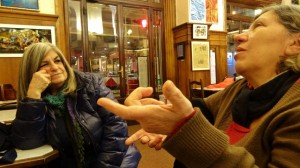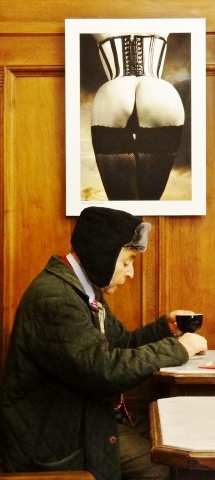 Where some patrons are so engrossed in creative thought they seem oblivious to their surroundings. >>> (Even though the current exhibit is, um, eye-popping.) 😉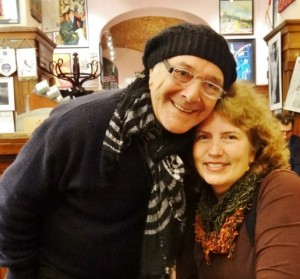 Where on a cold night, you might get a warm hug from GR's official greeter, Romano. He might even serenade you with an Italian love song.
It's all part of the lively, wonderful scene at Giubbe Rosse.